GarageSale 9.5 adds support for trading card conditions and improves integration with eBay's catalog
We just released GarageSale 9.5, which adds improvements in two critical areas: Trading cards and catalog integration.
eBay has introduced a new system for specifying the condition of trading cards. This new system requires sellers to specify the grade of a trading card, and optionally a grading institution and a certificate. GarageSale now lets you specify these value in its listings inspector.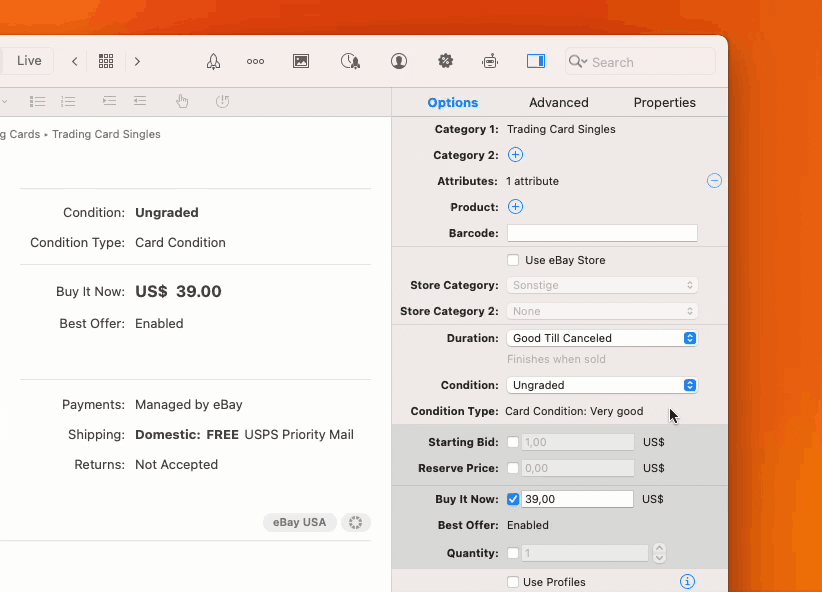 Also, the listing process in categories that make heavy use of eBay's product catalog, e.g. book categories, has been improved. In particular, GarageSale no longer asks you to enter "required" attributes, when these attributes are already part of the selected product and therefore would be displayed on the eBay page automatically.
In addition, an "Assign Attributes" checkbox has been added to the Products panel, which adds pre-defined attributes (if available) from eBay's product catalog into your listing automatically.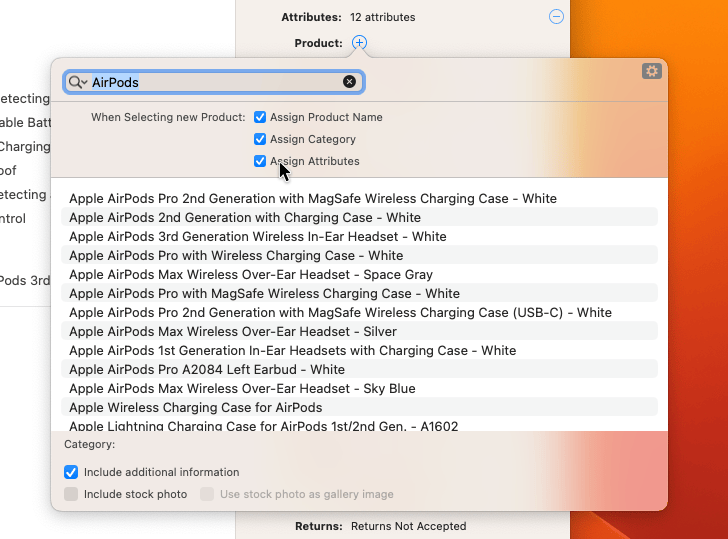 For a complete list of changes and the download link, please check this page.
If you have questions about GarageSale, don't hesitate to get in touch with us, either through the GarageSale forum or by contacting us directly.