Sunday, January 9th, 2011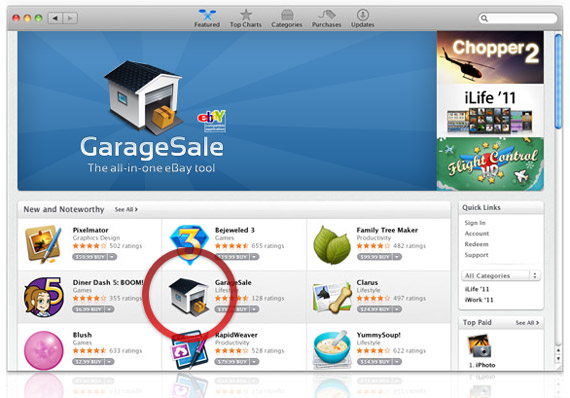 Most of our apps are now available on Apple's App Store for Mac. This has raised a number of questions, which we are trying to answer here:
Q: I purchased different applications from iwascoding in the past? Why does the App Store show some as "Installed" and others not?
A: That's Apple's secret. We have no idea what logic Apple uses to decide whether an application is "Installed" or not. We are hoping that updated version of Apple's App Store will fix this confusing behavior.
Q: Can I use the App Store to update iwascoding products I purchased directly from you?
A: Right now that's not possible. Even though the App Store might recognize one of our apps as installed, it won't let you update it unless it was purchased through the App Store.
Q: Will you continue to sell your apps outside of the App Store?
A: Yes. Apple does not allow some of the features we are offering in the applications we are selling off the App Store, e.g. GarageSale's built-in store for additional auction designs will only be available in the non-App Store version purchased directly from us.
Q: Will you continue to release updates for your applications on your website and the built-in update mechanism?
A: Yes. Apple needs some days to review updates before they are released through the App Store. We know that the businesses of some of our customers depend on our applications. That's why it's crucial for us to releases important updates fixing serious bugs or adapting to last-minute eBay changes as soon as possible.