Friday, October 25th, 2013
We just released a new set of our popular "Pro Designs" for your eBay listings. Preview them now in GarageSale's built-in Design Store*!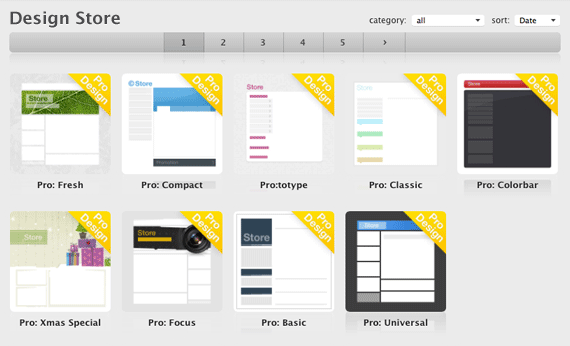 "Pro Designs" are a special kind of eBay listings designs for GarageSale on OS X, that let you add your store name, store categories, and boxes with custom content to your store listings without needing to know HTML. Many of our just released, highly adjustable Pro Designs allow you to:
add your own store slogan
insert your own logo or header image URL
use your own colors

The new "Pro: Compact" design even offers tabbed navigation for informational text boxes such as payment-, shipping, or return-terms. This design also comes with many pre-made logos.

Even without an eBay store you can use the Pro Designs.
For questions and feedback please don't hesitate to contact our support staff.

Our website provides more information about our Pro Designs and GarageSale's Design Store.

(*) The Design Store is only available in GarageSale version available from our website. If you purchased GarageSale from the Mac App Store, you can cross-grade to the website version. Just download it, no complicated license mangling required.