Wednesday, April 28th, 2010

GarageBuy 2, a new version of our award winning Mac application for keeping track of your eBay searches and watch list, is now available for download.
For version 2 we rewrote most parts of the application, to make your life as an eBay buyer even more convenient.
You can modify searches directly within the main window and instantly see updated results. New back and forward buttons let you easily go back and forth between different search queries.
GarageBuy 2 uses eBay's new Finding API and runs in 64-bit for maximum performance.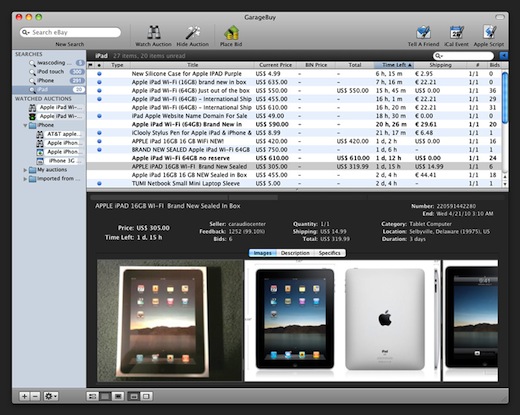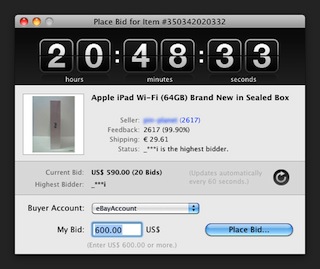 More information is available on the GarageBuy product page and this blog post.