Friday, December 16th, 2011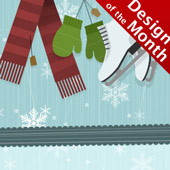 Grab the new Design of the Month from GarageSale's built-in design store!
Download the "Wintertime" design for a reduced price ($3.99 instead of $8.99) until the end December.
In addition you'll find 4 more new auction designs for the winter season in the Store, starting at $1.99.

Enjoy!