Black Friday Sale: Save 30% on GarageSale 7 licenses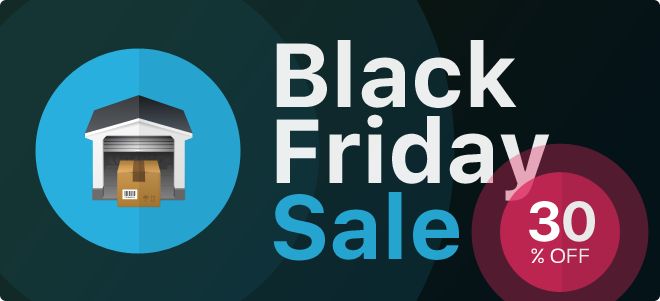 From Friday to Sunday (11/24/2017 to 11/26/2017) you can save 30% off GarageSale 7 licenses*. Use coupon code 2017blackfriday to save.
That's coupon code:
2017blackfriday
Just download GarageSale and select the "Buy License" command. Feel free to share this coupon with your friends and families.
GarageSale 7 is compliant to all the new eBay policies so it's the perfect time to start creating awesome listings and to prepare your business for the christmas season.
* This coupon isn't valid on upgrades to GarageSale, as they're already heavily discounted.