400k items down, half a million up next
Today we proudly announce, that in March 2009 GarageSale users listed 408.311 items on eBay!
That's the first time the number of 400.000 items has been exceeded in a single month since we released GarageSale 1.0 almost 5 years ago.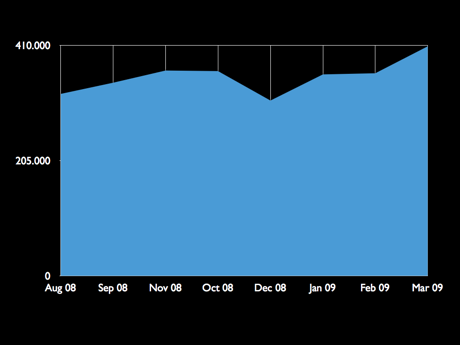 Needless to say that we as Mac developers are excited about these numbers. We'd like to thank all GarageSale users for their confidence in our software.
Expect to hear from us again once we tackled the 500k limit!