Thursday, October 24th, 2019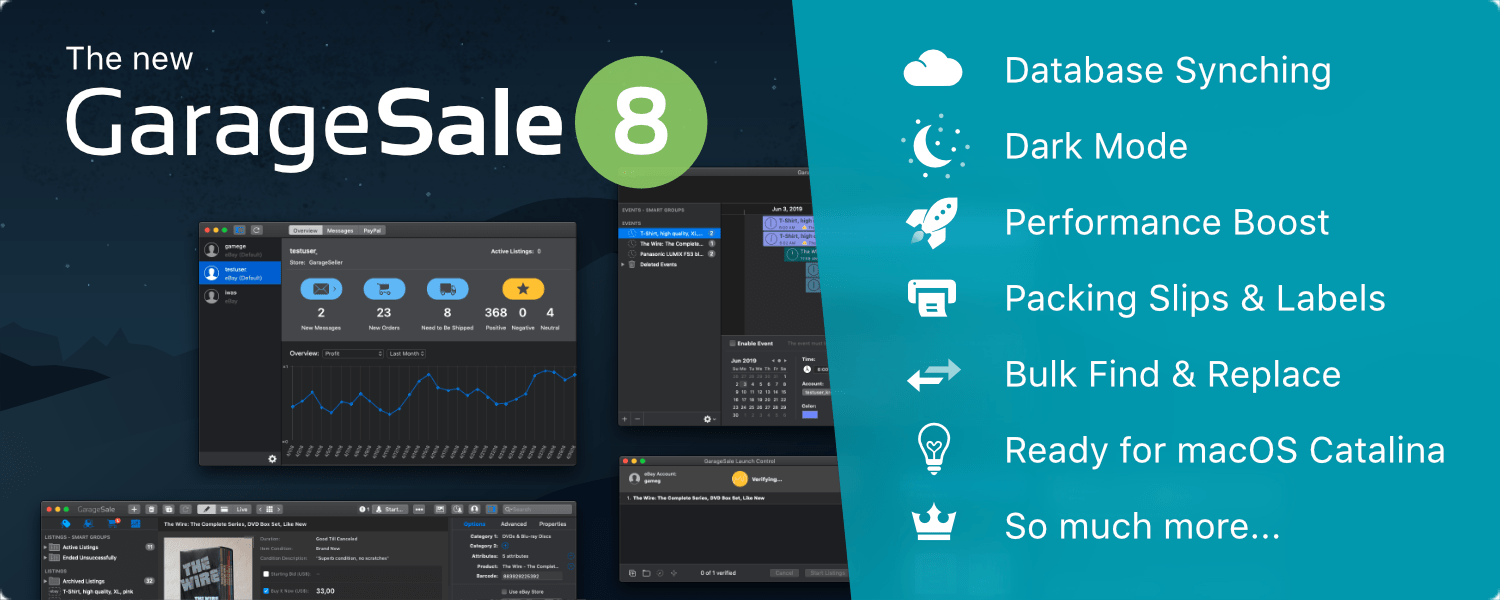 GarageSale 8, a major upgrade to our eBay client for the Mac, is out.
This new version improves performance to let you manage even more listings on your Mac, comes with an improved interface to get your work done more quickly, and offers Mac-to-Mac synching that lets teams collaborate on the same listings.
A complete list of new features and changes is available here.
GarageSale 8 pricing starts at $39.99 for new users, or $19.99 for the upgrade from earlier versions.
(The upgrade is free if you bought your GarageSale license after April, 1st 2018).
We are also introducing a GarageSale Pro subscription for certain users. More details about the new pricing structure can be found here available here.