GarageSale 6.7 released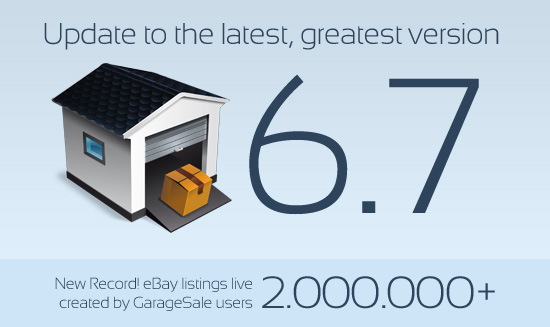 GarageSale 6.7 is out and can be downloaded from here.
What's new:
improved preview mode with better editing support for listing designs with dark background
calculated shipping can be offered for free
sellers can specify a restocking fee in case a buyer returns an item
GarageSale 6.7 is a free update for all GarageSale 6 user and requires OS X 10.7 or later.
An update for the Mac App Store version of GarageSale should be available very soon.
Passing 2 million
In other news, the number of currently active eBay listing that were posted by GarageSale users recently reached 2 million. We at iwascoding like to thank all of our users for the trust they put in our team and products.