Design of the Month: iPad Theme
If you are selling iPads or iPad accessories with GarageSale, this month's "Design of the Month" is for you: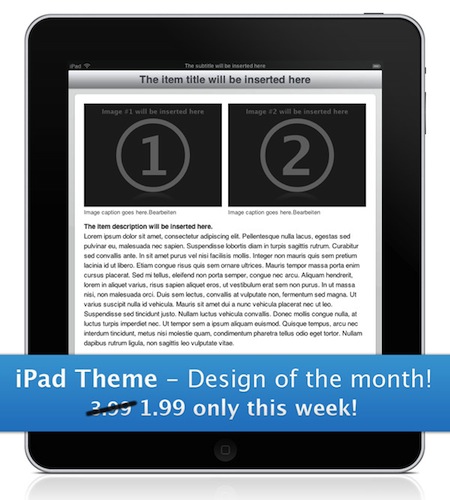 The "iPad" theme requires our brand-new GarageSale 6.0.8.
It is available from GarageSale's built in Design Store for 1.99 (USD/EUR) until next Monday (November, 15th). After that the auction design will be available for 3.99.