GarageSale
Make your business on eBay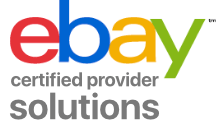 Buy
License: 39.99
Upgrade: 19.99

Download Now
Version 7.0.5
What's New
New in Version 7.0.5(2016-12-12):

dragging and dropping images from the Photos app on macOS 10.12 Sierra works again
Orders section: added menu command to show shipping address in Maps app
Listing section: added image context menu command to import images directly from Camera
fixed possible crash when items referenced by smart groups where no longer present in the database
pressing the return key in "Edit Image URL" panel now closes the panel instead of inserting newline character into URL
right clicking on placeholder image in listing preview now shows a context menu containing the "Add URL Image" command
fixed a possible crash when computing variation quantities during auto-relist of a variation listing
fixed a possible crash when opening the "Advanced" tab in the listings inspector
initial switch to the "Advanced" tab should be much quicker now
eBay messages created in GarageSale should now be send quicker if GarageSale is busy downloading other eBay data
fixed a problem where a listing's state wasn't properly updated when eBay listing data was received
added additional safeguards against too many listing being started during auto-relist
product search now searches on the site of the selected listing instead of the default site selected in GarageSale's preferences
reports are now searchable by name
preview automatically reloads when list of listing videos changes
added a new preference setting to close "Launch Control" windows after listings are successfully started
added German help
downloads fewer messages from eBay's message system
added a new preference setting to close "Launch Control" windows after listings are successfully started
added German help
downloads fewer messages from eBay's message system
the XML import no longer ignores digits after decimal point in currency fields when reading your XML files
fixed selection issues when a listing was moved after it was started or (auto)-relisted
the 'Duplicate" toolbar and context menu commands now work when displaying search results
the 'New Group' command in the 'File' menu works (again)
for 10.10 and up
Error 120 "You need to create a seller's account."

Check your account settings on eBay's website. You need to be registered as a seller. If you're using a recently created ebay account, make sure you list your first item through ebay's website directly. This a restriction by eBay.

Error 21919301 "UPC / EAN is missing a value. Enter a value and try again."You have to enter a barcode (UPC, EAN or ISBN) into the "Barcode" field in GarageSale's "Options" Inspector. If you don't have a barcode, simply leave this field empty.
If you still use GarageSale 6, it might be necessary to update the eBay category data manually (GarageSale 7 does this automatically).
Error 240 "The item cannot be listed or modified. The title and/or description may contain improper words, or the listing or seller may be in violation of eBay policy."You're using any word or code that eBay does not allow or there might an issue with your seller account.
Please find more info on the error 240 help page.
Error 932 "Authorization token is hard expired"

eBay Access Tokens expire automatically after a period of time. To refresh your token, select your account in the GarageSale preferences > Accounts and click on "Refresh Access Token".

"Please select a payment/shipping/return profile."You probably selected a profile only for one or two but not for all of these three settings: Payment, Shipping and Returns. Due to eBay rules you have to use your business policy profiles for all settings (payment, shipping, returns) or don't use them at all. In GarageSale you can select your business profiles in the "Options" Inspector sidebar by opening the settings for: Payments, Shippping, Returns

Did you know?: "Profiles" for payment/shipping/returns are pre-defined rules which are mostly automatically created for each user by eBay. Hence the cryptic name. When used, these profiles override the settings for payment/shipping/returns you specified in GarageSale. You can view and edit these profiles on the "My eBay" page. GarageSale does not create or alter any of these profiles. For more details about eBay's business policies, please see the eBay help here: http://pages.ebay.com/help/sell/business-policies.html
General:
How do I get an upgrade license for GS 7?

If you already own a license for an older GarageSale version, please open GarageSale 7 and choose "Buy License..." from the "GarageSale" menu. The upgrade option should be available there. If not, click on the "Enter previous license" link.

I purchased GarageSale 6 in the Mac App Store. How do I upgrade to GarageSale 7?GarageSale 7 is not available in the Mac App Store but you can simply download it from here in the Downloads section. Even as a buyer from the GarageSale version from the Mac App Store, you're eligible for the upgrade option:
Make sure that the GarageSale 6 version from the Mac App Store is installed on your system. It must have been started at least once. Next open GarageSale 7 and choose "Buy License..." from the "GarageSale" menu. It should offer you the upgrade option for just 19.99. If not, please contact our support.
Am I eligible for a free GarageSale 7 upgrade license?If you purchased your GarageSale 6 license after August 1st 2015, you are eligible for a free upgrade to GarageSale 7. GarageSale 7 will offer you a free license once you start the purchase flow within the application (choose "Buy License..." from the "GarageSale" menu).
Unfortunately this free upgrade is not available for customers who bought GarageSale from the Mac App Store.
What happens with my existing GarageSale 6 database if I upgrade to GarageSale 7?

Installing and using GarageSale 7 will not effect your ability to use GarageSale 6.x. Your current database will be migrated to the GarageSale 7's new database format, the original database file will not be altered in the process.

Why do I have to fetch a token at the eBay site?

GarageSale is a certified eBay client. The only way for certified clients to add listings for your eBay account is via an access token. On the page you are granting GarageSale this eBay token.

Do I have to give you access to my eBay account?

No. You don't give us access to your account at all! eBays authorization page is a little bit misleading on that. When you agree to the eBay page, you give GarageSale access to your eBay account in form of an access token. This access token is securely stored in your system Keychain and not shared with anybody, including us.

What information will GarageSale share with you?GarageSale will not share any kind of information about your eBay listings or eBay activities with us.
See the Privacy Policy for more info.
Usage:
Does GarageSale support fixed-price items?

Yes, of course. To list fixed-price items simply select the "Buy it Now" checkbox and deselect the "Starting Bid" checkbox.

Does GarageSale support eBay Stores?Yes, GarageSale fully supports eBay stores. More Info
What eBay Sites does GarageSale support?So far GarageSale supports 20 different eBay Sites, like eBay USA, eBay Canada, eBay Motors, eBay Germany and eBay UK. You can choose the eBay Site in the "Advanced" section of the Inspector sidebar in GarageSale.
See the full list of all available eBay sites at the bottom of this website.
How do I offer free shipping in my listings?

Simply enter "0.0" in the shipping cost field. eBay converts this to free shipping.

How can I list to eBay Motors?

The eBay Motors site is a different site, like for instance eBay Germany and eBay UK. To list cars or car parts on eBay Motors you have to set the eBay site for your listing to "eBay Motors". You can do this in "Advanced" Inspector tab.

Where in the GarageSale preferences can I select GarageSale's free image service?

Please open the GarageSale preferences > eBay > eBay Images and select GarageSale's free image service, EPS or your own image server there.

In Preview mode it just states "Generating Preview..."?

Please open the GarageSale preferences > Accounts and refresh your eBay access token(s). A valid eBay token is needed to download the category data from eBay (needed for the Preview).

Advanced:
How do I transfer my GarageSale 7 database to another Mac?GarageSale 7 keeps your database in a folder called
com.iwascoding.garagesale7 in your User Library* under
Macintosh HD/Users/yourUserName/Library/Containers.
To make your database available on a new Mac, this folder must be copied to the corresponding location on the new Mac. Make sure GarageSale is not running on your old or your new Mac while transfering this folder to its new location.

*Please note: The User Library is hidden by default. To access it click the Finder's "Go" menu and press the option key to make the User Library show up in the menu. Selecting it will open it in the Finder.
How do I delete my GarageSale database?GarageSale 7 keeps your database in a folder called
com.iwascoding.garagesale7 in your User Library* under
Macintosh HD/Users/yourUserName/Library/Containers.
If you delete the "com.iwascoding.garagesale7" folder all your GarageSale data is gone.
Be aware: All your GarageSale data will be deleted! If you want to save your listings, export them from within GarageSale first!
How do I re-import my GarageSale 6 library? 1. Export any listings and inventory items you created in GarageSale 7 and want to keep.
2. Quit GarageSale 7.
3. Rename the folder com.iwascoding.garagesale7 in your User Library* under
Macintosh HD/Users/yourUserName/Library/Containers to something like com.iwascoding.garagesale7-old.
4. Restart GarageSale 7. In the welcome screen click on the "Import Database" button. This will import your current GS6 database.
5. If done, import any items you exported in step #1.

*Please note: The User Library is hidden by default. To access it click the Finder's "Go" menu and press the option key to make the User Library show up in the menu. Selecting it will open it in the Finder.
Where can I download older versions?Visit the Downloads section of this website and click on the "Older Versions" button.
Are there any Tipps and Tricks?

You can copy specific settings from one listing and simply paste them into other listings (right-click on a listing in the outline view).
Listing images can be copied and pasted between listings.
You can set the quantity of "Good 'til cancelled" listings to zero to mark the item "out of stock" (you need to enable the "Out of Stock" feature in your selling preferences on eBay's website).
GarageSale remembers what domestic shipping service you last added to a new listing, and fills it in next time you add a shipping service to a new listing.
In the Listing section, you can use the Command-1, -2, -3 keyboard shortcuts to switch between Editor, Preview, and Live view.
Holding down the option key while choosing "Sort by title" from the listing section's outline view context menu sorts listings in reverse order.
You can automatically generate SKU for your variations by hitting the "Generate SKUs" in the variation options.
You can easily create a listing from an inventory item through the "More" button in the Inventory section. Item quantity, item cost, price, title and description are copied into the listing.
When a smart group item is selected you can use the "Reveal Original" command to the outline view context menu to easily jump to the original item of an item shown in the smart group, for instance to delete it or move it to a different folder.
There's an icon legend available in GarageSale's "Help" menu.
When holding down the shift key when invoking the "Duplicate" command, images won't be copied over.
If you have misplaced your license for one of our products, you can request it here.
Just enter the email address you used for the original order. Your license(s) will be emailed to that address immediately. If you no longer have access to that email address, please contact us.

System Requirements:
10.10 and up
Pricing:
US$ 39.99 (Single User License)
US$ 65.99 (Family License)
eBay Account Requirements:
Due to eBay policies your account must be older than 90 days and have at least 10 feedback points as a seller.
Supported Marketplaces:
eBay (20 countries)
eBay USA
eBay Motors (USA)
eBay Germany
eBay UK
eBay Australia
eBay Italy
eBay France
eBay Austria
eBay Canada
eBay Switzerland
eBay Ireland
eBay Spain
eBay Netherlands
eBay Belgium (FR)
eBay Belgium (NL)
eBay Singapore
eBay Philippines
eBay India
eBay Hong Kong
eBay Poland

This is the number of all currently running eBay listings, created with GarageSale. This makes it the most popular eBay tool for Mac!

See listings created with GarageSale