GarageSale
Make your business on eBay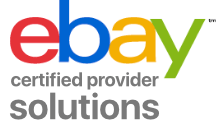 Buy
License: 39.99
Upgrade: 19.99

Download Now
Version 7.0.8
What's New
New in Version 7.0.8(2017-08-22):

HTML links created with the "Insert HTML Link" command will now open in a new browser window (as required by eBay's new active content rules)
the preferences for moving & duplicating items when starting auctions are now saved separately from those used when re-listing (this should prevent users who overlooked their still active 'Move To Trash' setting used when re-listing from getting confused next time their listing 'vanishes' into the Trash after uploading them to eBay
when GarageSale's free image server is used, GarageSale uses the https-protocol to embed links to your images into the item description (as will be the eBay requirement for all image links, soon)
added repair mode to relocate listings that are no longer present in GarageSale's current group hierarchy (hold down control key on app start to enable it, checking your database can take several minutes)
when a listing that is no longer part of the hierarchy is found while searching, clicking on it will re-insert it into the hierarchy
fixed a rare problem that could occur when a buyer ordered items from the same listing in two or more transactions with a single eBay order
the image context menu in editor mode now shows the image's dimensions
updated 'Icon Legend' in the Help menu
added support for a different flavour of eBay TurboLister CSV files
remembers the time interval you last selected in the built-in scheduler and uses it for new events
will display a local error when user enabled eBay's 'Global Shipping Program', but lists in a category where GSP is not supported
addresses a crash during outline view manipulation (e.g. duplication or re-listing) under low memory conditions
fixed crash when trying to end a listing, for which GarageSale does not have account information
fixed an issue when verifying your PayPal API signature
fixed an issue where the 'Download images' flag in the 'My eBay Import' panel was ignored
fixed a problem which caused not all charity organisations supported by eBay to appear
fixed a bug that caused the launch control window to close when listings were uploaded by a background task
no longer shows duplicate error panels when entering incorrect numbers into value fields in the inspector
a few documented commands in GarageSale's built-in design language didn't work. This has been fixed
improved error handling when listings from GarageSale 6 fail to import
we finally found and fixed a bug that could cause wrong listing titles to be inserted when switching between listings
the 'Bold' listing enhancement can be removed during revise
listing verification is retried up to 5 times when eBay responds with the 'internal error to the application' error
fixed a possible crash when trying to duplicate an item that is already contained in a smart group
the Thumb Zoom layout works again in eBay iOS App
for 10.10 and up
Listing Counter

This is the number of all currently running eBay listings, created with GarageSale. This makes it the most popular eBay tool for Mac!
I've upgraded to the new Garage Sale 7 and love it.

Deidre Daniels

It's a fantastic upgrade! Your team did an incredible job! To say I'm impressed is indeed an understatement! Already it increased my speed at listing enormously! It's very well designed, intuitive, and easy to work too! A true pleasure to work with! Even Steve Jobs would be impressed!!

Glenn Mueller

I just started using the GS 7 update, and I don't usually do this, but I had to write. What an update! THIS is what I always hoped GarageSale could be. (...) you've added so many useful features. Thank you! Thank you! Thank you! (...) I am super excited if you can at some point add other platforms like Amazon. That would be amazing.

Bob Lucas
Show All

Love the new GrargeSale 7.x. Much better and easier to use and understand, especially if you take the time to see how powerful it is. (...) Great update!

Gregg

As a daily GS user I just wanted to say I love the new upgrade, the new interface is great and it has certainly speed up our workflow. (...) I love the software and I love the upgrade.

Tin Can Industries

My congratulations and regards to the team that put together the new Garage Sale! It's it certainly an improvement over the previous version. I particularly like how quickly it connects to eBay. (...) I'm still tremendously pleased with this GarageSale update.

Martin Murphy

I purchased Garage Sale recently and while I have only scratched the surface in terms of what this software can do to say I'm impressed would be an understatement, it surey has to be the go to choice for Mac users. The program is easy to navigate anabling you to produce slick listings and track them in a fraction of the time it would take to do manualy. It's a one off cost not subscription based and the team offer a fanastic aftersales service answering emails quickly and efficiently. Look no further, you've found it.

Paul, The Personalised Art Company

I would like to thank you for making a very good product. I am fairly new to eBay and Garage Sale makes listing much much easier! I was happy with version 6. I am even happier with version 7.

Michael Kay

I just wanted to drop you a quick note to let you know how thrilled I am with your product! It totally rocks! I purchased garagesale to help me create and manage my listings and it's the most fabulous product! It's worth every cent I spent on it. Thanks very much for helping my business run more smoothly and keep the good work going!

Sarah

Your software is really terrific so far, by the way. I have a busy life managing a small corporation as well as a family, so the software has saved a lot of work for me. (...) Great templates and ease of use, thank you. Very reasonable price too, I think, for your software - thank you for this as well.

Bethann

I must hasten to add that I have found GarageSale to be an extraordinarily helpful application (...). It certainly is leagues better than any other Ebay entry process I have tried.

Tom Langseth

There are two Mac programs I really enjoy using. One is ElgatoTV for watching and recording TV and the other is GarageSale. GS is so easy to use and the eBay auctions it creates look professional and easy to read. I frequently get comments on it. The image hosting option keeps my auction costs low and I feel this program makes me more money. Thanks for providing an easy to use and rewarding product.

Matt

I am impressed with GarageSale you have made some great changes and so far this is easier and better than before. Thank you for all your hard work making this a better program. It is worth every penny, and much much more. (...) I LOVE YOUR PROGRAM, and all mac users need to know this, if they go on ebay.

JerryLee

I don't usually take the time to thank a seller for a product but this product is the single best software i've purchased or demo'd for listing items on eBay. In an 8 day listing on eBays website I (an efficient eBayer) can expect to list 20-35 items more if they're simmilar, using eBays overpriced Blackthorn Software I might break 75 items in a day using your software with no repeat fees I'm consistently listing close to a hundred items and yesterday managed to list 133 items and ship my 32 sales for the day without help. To top the speed and efficiency of your product my listings are the most attractive they've ever been. Any Mac owner selling on eBay should buy Garagesale!

LB Ainsworth

Ich bin ein GarageSaler!

Byron

I have been selling on eBay for many years with well over 10,000 sales total to date. (...) I bought the current version of Garage Sale about three weeks ago and it has completely changed my business. This program is OUTSTANDING! My listings look far more professional than they ever did and I list in less than 1/3rd the time it used to take. I just wanted to say thanks for developing this application, your've definitely got a customer for life with me!

Marlies

This program has been a lifesaver for me. I sell collectible books and am extremely particular about all template details, and the Garage Sale crew has troubleshooted me through everything from the simplest to most complex challenges in record time with record courtesy. GarageSale is the most flexible, creative, user-friendly and dependable program out there. The team is friendly and responsible, and always open to suggestions and comments. There was a time when due to computer problems I had no choice but to use a competing online auction lister and it was such a nightmare. What a sigh of relief I breathed to return to GarageSale. Without hesitation I'd give the program and customer service five stars, and recommend it to all of us who love Mac for its innovative simplicity. Thanks, iwascoding guys!

BIBLIO09

Your program has changed the way I do business and may be the coolest piece of software I have used in 2008. You obviously know eBay and you obviously know the Mac. Things that were an absolute chore to do on eBay are now so easy. Almost every feature of GarageSale is intuitive and useful. Thank you, thank you, thank you. P.S.: I have never contacted a developer about their software... but you deserve the slap on the back.

Paul Rumohr

There are two Mac programs I really enjoy using. One is ElgatoTV for watching and recording TV and the other is GarageSale. GS is so easy to use and the eBay auctions it creates look professional and easy to read. I frequently get comments on it. The image hosting option keeps my auction costs low and I feel this program makes me more money. Thanks for providing an easy to use and rewarding product.

Matt

It is such a pleasure dealing with you folks at GS. I continue to be amazed at the high level of customer service you offer - technical competence AND excellent customer service skills are a rare combination, but you guys have both. Best support I've ever seen - THANKS!

Marianne R.
Best Newcomer

At eBay's Germany developer day 2005 GarageSale received the award for "Best Newcomer Q1/Q2 2005".

Our eBay Feedback

GarageSale is also sold at eBay, where we received more than 4000 feedback points so far.

Mac Life rated GarageSale best eBay app twice

German magazine MacLife reviewed eBay apps in issues 06/2005 and 04/2006. Both times GarageSale won scoring 4.5 and 5 out of 6 points.

MacWelt Magazine Rating "Very good"

MacWelt Germany compared eBay listing applications in issue 08/2006. GarageSale won with the rating "Very good".

System Requirements:
10.10 and up
Pricing:
US$ 39.99 (Single User License)
US$ 65.99 (Family License)
eBay Account Requirements:
Due to eBay policies your account must be older than 90 days and have at least 10 feedback points as a seller.
Supported Marketplaces:
eBay (20 countries)
eBay USA
eBay Motors (USA)
eBay Germany
eBay UK
eBay Australia
eBay Italy
eBay France
eBay Austria
eBay Canada
eBay Switzerland
eBay Ireland
eBay Spain
eBay Netherlands
eBay Belgium (FR)
eBay Belgium (NL)
eBay Singapore
eBay Philippines
eBay India
eBay Hong Kong
eBay Poland

This is the number of all currently running eBay listings, created with GarageSale. This makes it the most popular eBay tool for Mac!

See listings created with GarageSale