GarageSale
Make your business on eBay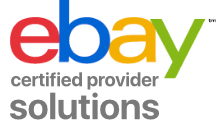 Buy
License: 39.99
Upgrade: 19.99

Download Now
Version 7.0.9
What's New
New in Version 7.0.9(2017-10-02):

GarageSale will no longer add clickable links to images it embeds into your listing description on eBay, as these links are no longer allowed by eBay.
adds an 'Repair Image Links" command for bulk replacing images links with image and the 'http' protocol with 'https'. This command is especially useful if you imported listings from My eBay, which contains image links and http images in the description. Make sure to use the "Revise" command active listings that got modified by the new command.
GarageSale will now warn you in case your listing description contains links to images or non-http images prior to listing, to make sure your listing adheres to eBay latests policies
performance improvements when selecting or duplicating a large number of listings
'New' menu in the main menubar now matches the 'New' popup menu in the main window's toolbar
the menu item for creating scheduler events from listing now a has account submenu like the 'Start listing' command when you have more than one eBay account authorised in GarageSale
added 'Cancel' button to 'Wait on Quit' panel
fixed a problem where changes to various amount fields weren't correctly reflected in smart groups
instead of uploading them again, GarageSale now re-uses images that were uploaded to a custom image server before its configuration was changed to use the HTTPS protocol for image download
fixed resizing quirks in the scheduler window
fixed a bug where immediately double-clicking a design in the design popover didn't select it
fixed a few bugs related to the text property popover
control-clicking in image overview mode on laptops now shows the context menu
fixes issues with updating paid designs to the latest version
fixed a problem with smart groups using the 'Best Offer' flag not updating correctly
fixed a problem with the built-in image editor not correctly appearing on macOS High Sierra
various crash fixes
for 10.10 and up
Listing Counter

This is the number of all currently running eBay listings, created with GarageSale. This makes it the most popular eBay tool for Mac!

System Requirements:
10.10 and up
Pricing:
US$ 39.99 (Single User License)
US$ 65.99 (Family License)
eBay Account Requirements:
Due to eBay policies your account must be older than 90 days and have at least 10 feedback points as a seller.
Supported Marketplaces:
eBay (20 countries)
eBay USA
eBay Motors (USA)
eBay Germany
eBay UK
eBay Australia
eBay Italy
eBay France
eBay Austria
eBay Canada
eBay Switzerland
eBay Ireland
eBay Spain
eBay Netherlands
eBay Belgium (FR)
eBay Belgium (NL)
eBay Singapore
eBay Philippines
eBay India
eBay Hong Kong
eBay Poland

This is the number of all currently running eBay listings, created with GarageSale. This makes it the most popular eBay tool for Mac!

See listings created with GarageSale