GarageSale
Make your business on eBay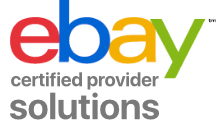 Buy
License: 39.99
Upgrade: 19.99

Download Now
Version 7.0.2
What's New
New in Version 7.0.2(2016-07-26):

fixed drag and drop from Apple's Photos (there's a small delay before the photo appears, though)

licenses from GarageSale Basic are now accepted for upgrading to GarageSale 7
updated manual
added 'Lot Size' field
when holding down the shift key when invoking the 'Duplicate' command, images won't be copied over
when duplicating inventory items, an new SKU is generated
events in the scheduler can be disabled after they are due to cancel them
fixed number format issues in the 'Best Offer'-panel
various crash fixes
for 10.10 and up

System Requirements:
10.10 and up
Pricing:
US$ 39.99 (Single User License)
US$ 65.99 (Family License)
eBay Account Requirements:
Due to eBay policies your account must be older than 90 days and have at least 10 feedback points as a seller.
Supported Marketplaces:
eBay (20 countries)
eBay USA
eBay Motors (USA)
eBay Germany
eBay UK
eBay Australia
eBay Italy
eBay France
eBay Austria
eBay Canada
eBay Switzerland
eBay Ireland
eBay Spain
eBay Netherlands
eBay Belgium (FR)
eBay Belgium (NL)
eBay Singapore
eBay Philippines
eBay India
eBay Hong Kong
eBay Poland

This is the number of all currently running eBay listings, created with GarageSale. This makes it the most popular eBay tool for Mac OS X!

See listings created with GarageSale