GarageSale
Make your business on eBay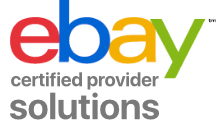 Buy
License: 39.99
Upgrade: 19.99

Download Now
Version 7.0.6
What's New
New in Version 7.0.6(2017-02-08):

the built-in image editor can be zoomed and scrolled
on startup, GarageSale selects the items that were last selected
double-clicking an image in preview mode will now open the built-in editor
added smart group rules for 'auto restart' and 'did use auto-restart'
clicking the 'Paid' checkbox for orders or transactions is now reflected on eBay
shows warning when 'Paid' or 'Shipped' checkbox changes cannot be uploaded to eBay because there's no internet connection
Best offer: auto accept and auto decline field can contain the same value without raising an error
image context menu in inventory section works again
when uploading listings, url-based images sourced from linked inventory items are handled correctly
source list select and shows newly created items again
in the attributes panel, GarageSale will download 6000 suggestions per attribute instead of 50
'Live'-inspector in listing section summarizes current bid, bid count and views when multiple listings are selected
will no longer download orders from eBay, when the previous update operation hasn't finished yet
adds an 'Activity' window, so you can see what operations GarageSale is currently executing
fixed crash when listings with different payment instructions are selected for bulk editing
fixed missing scroll bars for the description field in the inventory section
added missing icons to the various popup menus
fixed issues with previewing and exporting listings with corrupt image entries in the database
external image editor menu in inventory mode works again
the "Relist without changes"-option in the Auto-restart settings has been replaced by an "Relist with image and description changes"-option. Relist with changes could have led to missing images, when the images of the original listing had been already expired.
variation specifics in row and column headers are preserved when adding multiple rows or columns in the variations panel
using image editing extensions like Apple's "Markup" works again
re-ordering images in Preview mode now works in all layouts
waits for all active operations to finish before quitting
various crash fixes
for 10.10 and up
Listing Counter

This is the number of all currently running eBay listings, created with GarageSale. This makes it the most popular eBay tool for Mac!

System Requirements:
10.10 and up
Pricing:
US$ 39.99 (Single User License)
US$ 65.99 (Family License)
eBay Account Requirements:
Due to eBay policies your account must be older than 90 days and have at least 10 feedback points as a seller.
Supported Marketplaces:
eBay (20 countries)
eBay USA
eBay Motors (USA)
eBay Germany
eBay UK
eBay Australia
eBay Italy
eBay France
eBay Austria
eBay Canada
eBay Switzerland
eBay Ireland
eBay Spain
eBay Netherlands
eBay Belgium (FR)
eBay Belgium (NL)
eBay Singapore
eBay Philippines
eBay India
eBay Hong Kong
eBay Poland

This is the number of all currently running eBay listings, created with GarageSale. This makes it the most popular eBay tool for Mac!

See listings created with GarageSale