GarageSale
Make your business on eBay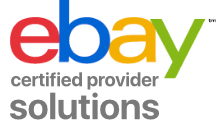 Buy
License: 39.99
Upgrade: 19.99

Download Now
Version 7.0.1
What's New
New in Version 7.0.1(2016-07-20):

completely modernized interface with instant error reporting
can import listing drafts from the GarageSale Scout app on iPhone
a new custom database engine, which deals better with large amounts of data and allows us to adapt to eBay changes more quickly
GarageSale 7 does away with the template/auction differentiation - it only offers listings, which can either be running or not
a new Orders sections which shows information about purchased items and buyers
Reports can generate diagrams in addition to text tables
automatic update of eBay category information as needed
listing design are now optimized for mobile devices
local live validation of most eBay errors in new "Preflight" panel
listing images can be edit using image editing apps installed on your Mac and with image editing extensions
listing images can be copied and pasted between images
support for barcodes on the variation level
you can copy specific settings from one listing and paste them into other listings
added a preference setting 'Load Flash' to prevent Flash plugin crashes
inventory items can be exported and imported
you can now set the quantity of 'Good 'til cancelled' listings to zero to mark the item "out of stock" (you need to enable the 'Out of Stock' feature in your selling preferences on eBay's website)
when selling cars on eBay Motors or eBay UK, there is no a dedicated field for the vehicle ID (VIM or VRM)
the 'Import from My eBay' command now downloads large images from existing eBay listings
can automatically generate SKU for your variations
added a "Reveal Original" command to the outline view context menu when a smart group item is selected. Using that command, you can easily jump to the original item of an item shown in the smart group, for instance to delete it or move it to a different folder
return policy, payment options, and tax settings can be specified in GarageSale's XML import format
added support for specifying shipping insurance cost on eBay Italy and France
added 4 new designs
when in Listing Editor mode, there's now basic syntax highlighting and auto-completion for tags when in HTML or Markdown mode
much more
for 10.10 and up

System Requirements:
10.10 and up
Pricing:
US$ 39.99 (Single User License)
US$ 65.99 (Family License)
eBay Account Requirements:
Due to eBay policies your account must be older than 90 days and have at least 10 feedback points as a seller.
Supported Marketplaces:
eBay (20 countries)
eBay USA
eBay Motors (USA)
eBay Germany
eBay UK
eBay Australia
eBay Italy
eBay France
eBay Austria
eBay Canada
eBay Switzerland
eBay Ireland
eBay Spain
eBay Netherlands
eBay Belgium (FR)
eBay Belgium (NL)
eBay Singapore
eBay Philippines
eBay India
eBay Hong Kong
eBay Poland

This is the number of all currently running eBay listings, created with GarageSale. This makes it the most popular eBay tool for Mac OS X!

See listings created with GarageSale