GarageSale
Das eBay-Verkäufertool für den Mac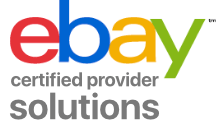 Kaufen
Vollversion: 39.99
Upgrade: 19.99

Download
Version 7.0.15
Was ist neu?
Neu in Version 7.0.15(2018-06-01):

fixed an issued that caused eBay to reject a listing because of missing product details, even though they were set
crash fixes
für 10.10 und neuer
Aktuelle eBay-Angebote

Dies ist die Anzahl aktueller eBay-Angebote, die mit GarageSale gestartet wurden. GarageSale ist das erfolgreichste eBay-Programm für den Mac!
Kostenlos laden und ausprobieren!
Vor dem Kaufen testen: Die unlizensierten Version kann kostenlos ausgiebig ausprobiert werden. Sie startet im "Demo"-Modus, in dem die Anzahl der Angebots-Uploads auf 3 beschränkt ist. Sie kann 30 Tage lang getestet werden.

Falls Ihnen GarageSale gefällt, können Sie eine Lizenz direkt im Programm kaufen. Wählen Sie einfach "Lizenz kaufen" aus dem "GarageSale"-Menü aus.

Download
Installationsanleitung
Bitte warten, bis der Download abgeschlossen ist.
Die heruntergeladene "dmg"-Datei öffnen.
Das GarageSale-Programm in Ihren "Programme"-Ordner legen.
Das war's schon! Jetzt können Sie GarageSale starten.
Ein kurzes Installations-Video ist in der Hilfe verfügbar.
Aktuelle Version:
GarageSale 7.0.15
Erscheinungsdatum:
2018-06-01
Versionsverlauf
Sprache(n):
Englisch, Deutsch, Französisch, Italienisch
Anforderungen:
macOS 10.13, macOS 10.12, Mac OS X 10.11, Mac OS X 10.10
eBay-Konto*
GarageSale 7.0.15 (2018-06-01)
fixed an issued that caused eBay to reject a listing because of missing product details, even though they were set
crash fixes
GarageSale 7.0.14 (2018-04-30)
adds graphical indicators in listing editor mode for gallery images and images with captions
fixed an issue where the 'Exclude Locations' list in the shipping panel remained empty
fixed an issue where incomplete category data was downloaded from eBay when no or an invalid eBay token was available
the list of fields selected to be searched from the search popup menu is saved
when manually re-listing items, the re-listed listing is now selected instead of the original listing
re-listed listing are now inserted into the hierarchy at the correct position
fixed a possible crash during re-listing, when the re-listed became part of a smart group
improved 'Reveal Original' command for smart groups items
fixed a possible crash during re-list when no account token is present
multi-selection overview updates after smart group rules are changed
increased width of number input field in smart group editor
prevents an eBay warning about 'eBay Plus' from showing up when listing on eBay Germany
added a 'Reset Overview Sort Order' command which restores outline view sort order in overview table view
inventory CSV import now accepts semicolons as column separators
added an AppleScript example demonstrating the usage of the 'duplicate listing' command
unified spelling of several menu commands
menu of external image editors is alphabetically sorted
fixed a bug that caused smart groups with rules for certain amounts to show wrong results
when moving original listings during a relist to a new folder, that folder doesn't get automatically expanded anymore
when switching to search mode and the original selection cannot be restored, the first found item gets selected
best offer details are available as separate field for revising listings on eBay
amount columns in table overview now correctly update when amounts change
fix a crash when changing certain attributes through popups for a listing selected in a smart group
fixed a display issue with sales tax inspector
improved detection of "feedback received" flag
the 'quantity sold' property for orders is now available exposed through AppleScript
when importing listings from an XML file, images from an inventory item linked through an SKU are no correctly added to the imported listing
shipping destinations for international shipping services can be set via AppleScript
disabled accounts are no longer available for starting listings are creating scheduler events
the 'show only exact matches only' search option is now saved to preferences
content area correctly reflects current selection after an drag & drop operation in outline view
selection is retained when switching between table and image overview
when activating image overview, it shows correct content, when outline view selection was previously changed while in table overview
the 'Cancel' button in the 'Wait on Quit" panel now works correctly
fixes a bug where changes to the item specifics weren't saved when the popover was closed by clicking on another listing
text blocks are inserted into correct location when using editor mode's to edit HTML or Markdown description
listing description in editor mode gets refreshed when changed via AppleScript
Alle anzeigen

GarageSale 7.0.13 (2018-02-12)
no longer embeds low-resolution images hosted on eBay into your listing descriptions
when receiving errors when listing items on eBay, errors received during verification phase a no longer shown
image context menu in inventory section now shows image size
improved shipping settings import when importing listings with "Import from My eBay" command
improved retry strategy when uploading to EPS fails
added context menu item in HTML editor mode to turn off auto-complete for tags
you can drag item from the "Import from eBay" panel to the listing ID field in the live inspector to link listings in GarageSale with listings on eBay
fixed crash when processing orders originating the Canada FR site (which GS doesn't support yet)
removed "create clickable link" checkbox from Create Link panel
duration and handling time settings can be applied via 'Copy/Paste listing components' command
GarageSale 7.0.12 (2018-02-07)
Scrollbars werden beim Bearbeiten von formatiertem Text im Editor-Modus wieder angezeigt
GarageSale 7.0.11 (2018-02-07)
restores image uploads after change to eBay's picture service
GarageSale will uploaded specified product code to eBay if you selected a product from eBay's catalog
added 'Don't show again' checkbox to panel that is shown when trying to start already started listing
fixed a crash when trying to add an image to Editor mode via drag & drop from another app under macOS 10.12
added experimental support for eBay Plus on eBay Germany
improved performance when downloading new PayPal transactions
improved performance when checking for non-HTTPS image or image links while editing listing description
re-listed listings now appear immediately in the outline view, without waiting for additional details from eBay. This fixes a problem where the listings never appeared in the outline view if the additional details were never received.
added "whole words only" search option that only shows search results containing the search strings as a whole word
added "Ship with Endicia..." command to the context menu of the outline view in the Orders section
business profile names for shipping, returns, and payment can be specified when importing listings from XML files
bug fixes
GarageSale 7.0.10 (2017-12-07)
added a 'Show Listing' context menu command to the errors and warnings view when starting or verifying listings
when warnings are received from eBay, 'Suggestions received' is shown in the error view instead of 'No problems' found
the 'Add URL Image' command will now warn if the added images does not exist or does not use HTTPS
before starting a listing on eBay, GarageSale will check if all url-based images are using HTTPs
when a design adds a link to your eBay store in your listing, that link is now an HTTPS link
the 'Repair Image Links' command now converts HTTP URL images to HTTPS, too
'Live' mode prevents spam ads on eBay's View Item page from opening external browsers
fixed a problem setting the zip code for calculated shipping via AppleScript
added an example AppleScript to change the BuyItNow price of the selected listings by a certain percentage
fixed an issue with the 'Cross Stripes' design that led to a display issue in Preview mode
URL-images imported using the 'Import from My eBay' command are now prefixed with HTTPS if they are stored on the eBay Picture Service (EPS)
reduced memory footprint when using the 'Repair Image Links' on a large number of listings
adds a workaround for an macOS 10.12.x bug, where no image thumbnail was visible we re-ordering images in Editor mode
various improvements to the 'Add Image URL' panel
crash fixes
GarageSale 7.0.9 (2017-10-02)
GarageSale will no longer add clickable links to images it embeds into your listing description on eBay, as these links are no longer allowed by eBay.
adds an 'Repair Image Links" command for bulk replacing images links with image and the 'http' protocol with 'https'. This command is especially useful if you imported listings from My eBay, which contains image links and http images in the description. Make sure to use the "Revise" command active listings that got modified by the new command.
GarageSale will now warn you in case your listing description contains links to images or non-http images prior to listing, to make sure your listing adheres to eBay latests policies
performance improvements when selecting or duplicating a large number of listings
'New' menu in the main menubar now matches the 'New' popup menu in the main window's toolbar
the menu item for creating scheduler events from listing now a has account submenu like the 'Start listing' command when you have more than one eBay account authorised in GarageSale
added 'Cancel' button to 'Wait on Quit' panel
fixed a problem where changes to various amount fields weren't correctly reflected in smart groups
instead of uploading them again, GarageSale now re-uses images that were uploaded to a custom image server before its configuration was changed to use the HTTPS protocol for image download
fixed resizing quirks in the scheduler window
fixed a bug where immediately double-clicking a design in the design popover didn't select it
fixed a few bugs related to the text property popover
control-clicking in image overview mode on laptops now shows the context menu
fixes issues with updating paid designs to the latest version
fixed a problem with smart groups using the 'Best Offer' flag not updating correctly
fixed a problem with the built-in image editor not correctly appearing on macOS High Sierra
various crash fixes
GarageSale 7.0.8 (2017-08-22)
HTML links created with the "Insert HTML Link" command will now open in a new browser window (as required by eBay's new active content rules)
the preferences for moving & duplicating items when starting auctions are now saved separately from those used when re-listing (this should prevent users who overlooked their still active 'Move To Trash' setting used when re-listing from getting confused next time their listing 'vanishes' into the Trash after uploading them to eBay
when GarageSale's free image server is used, GarageSale uses the https-protocol to embed links to your images into the item description (as will be the eBay requirement for all image links, soon)
added repair mode to relocate listings that are no longer present in GarageSale's current group hierarchy (hold down control key on app start to enable it, checking your database can take several minutes)
when a listing that is no longer part of the hierarchy is found while searching, clicking on it will re-insert it into the hierarchy
fixed a rare problem that could occur when a buyer ordered items from the same listing in two or more transactions with a single eBay order
the image context menu in editor mode now shows the image's dimensions
updated 'Icon Legend' in the Help menu
added support for a different flavour of eBay TurboLister CSV files
remembers the time interval you last selected in the built-in scheduler and uses it for new events
will display a local error when user enabled eBay's 'Global Shipping Program', but lists in a category where GSP is not supported
addresses a crash during outline view manipulation (e.g. duplication or re-listing) under low memory conditions
fixed crash when trying to end a listing, for which GarageSale does not have account information
fixed an issue when verifying your PayPal API signature
fixed an issue where the 'Download images' flag in the 'My eBay Import' panel was ignored
fixed a problem which caused not all charity organisations supported by eBay to appear
fixed a bug that caused the launch control window to close when listings were uploaded by a background task
no longer shows duplicate error panels when entering incorrect numbers into value fields in the inspector
a few documented commands in GarageSale's built-in design language didn't work. This has been fixed
improved error handling when listings from GarageSale 6 fail to import
we finally found and fixed a bug that could cause wrong listing titles to be inserted when switching between listings
the 'Bold' listing enhancement can be removed during revise
listing verification is retried up to 5 times when eBay responds with the 'internal error to the application' error
fixed a possible crash when trying to duplicate an item that is already contained in a smart group
the Thumb Zoom layout works again in eBay iOS App
GarageSale 7.0.7 (2017-02-27)
auto-restart state is displayed as icon in outline view
added support for 'Click and Collect' option on eBay UK
added 'Quantity Left' smart group rule
added 'Autorestart Failed' smart group rule
the date when an item was last updated with data from eBay is shown in the 'Live' inspector for active and ended listings
improved performance of certain database lookups
you can now force GarageSale to quit even when operations are ongoing
context menu works again in thumbnail overview
contains fix for stalled network operations
fixed problem with missing categories in the category browser by increasing timeout interval when downloading categories. Please choose 'Update categories' if you were affected by this problem.
GarageSale 7.0.6 (2017-02-08)
der eingebaute Bildeditor kann nun große Bilder zoomen und scrollen
nach dem Start werden the zuletzt selektierten Objekte ausgewählt
ein Doppelklick auf ein Bild im Vorschaumodus öffnet nun den eingebauten Bildeditor
neue Regeln für intelligente Gruppen: "Automatischer Neustart" und "Automatischer Neustart ausgeführt"
das Klicken der "Bezahlt"-Checkbox für eine Bestellung wird nun mit eBay synchronisiert
eine Warnung wird angezeigt, wenn die Synchronisation des "Bezahlt"- und "Versendet"-Statuses mit eBay fehl schlägt
Gebotsvorschlag: Die Felder für "Automatisch akzeptieren" und "Automatisch ablehnen" können nun den gleichen Wert enthalten

das Kontextmenü für Bilder im Inventarbereich funktioniert wieder
beim Einstellen von Angeboten, werden URL-basierte Bilder, die zu Bestandsartikeln gehören, richtig behandelt
in der Quellenliste werden neue erstellt Objekte automatische selektiert
GarageSale lädt jetzt bis zu 6000 Merkmalsverschläge für jedes Merkmal von eBay herunter, anstatt 50 wie bisher
bei mehreren ausgewählten Angeboten zeigt der 'Live'-Inspektor jetzt Summen in den Feldern für das aktuelle Gebot, die Gebotsanzahl und die Besuche an
neue Bestellungen werden erst von eBay heruntergeladen, nachdem alle aktiven Angebote aktualisiert wurden
verfügt über ein 'Aktivsten'-Fenster, das gerade aktive Vorgänge anzeigt
die Option 'Wiedereinstellen ohne Änderungen' fürs automatische Wiedereinstellen wurde durch 'Wiedereinstellen mit Bild- und Beschreibungsänderungen' ersetzt. 'Wiedereinstellen ohne Änderungen' konnte zu fehlenden Bilder führen, wenn die ursprünglichen Bilder bereits vom Server gelöscht worden sind
auf dem System installierte Erweiterungen zur Bildbearbeitung können wieder benutzt werden
Bilder können nun in allen Layouts umsortiert werden. Bei bestimmten Layouts war das bisher nicht möglich
weitere Fehlerbehebungen
GarageSale 7.0.5 (2016-12-12)
dragging and dropping images from the Photos app on macOS 10.12 Sierra works again
Orders section: added menu command to show shipping address in Maps app
Listing section: added image context menu command to import images directly from Camera
fixed possible crash when items referenced by smart groups where no longer present in the database
pressing the return key in "Edit Image URL" panel now closes the panel instead of inserting newline character into URL
right clicking on placeholder image in listing preview now shows a context menu containing the "Add URL Image" command
fixed a possible crash when computing variation quantities during auto-relist of a variation listing
fixed a possible crash when opening the "Advanced" tab in the listings inspector
initial switch to the "Advanced" tab should be much quicker now
eBay messages created in GarageSale should now be send quicker if GarageSale is busy downloading other eBay data
fixed a problem where a listing's state wasn't properly updated when eBay listing data was received
added additional safeguards against too many listing being started during auto-relist
product search now searches on the site of the selected listing instead of the default site selected in GarageSale's preferences
reports are now searchable by name
preview automatically reloads when list of listing videos changes
added a new preference setting to close "Launch Control" windows after listings are successfully started
added German help
downloads fewer messages from eBay's message system
added a new preference setting to close "Launch Control" windows after listings are successfully started
added German help
downloads fewer messages from eBay's message system
the XML import no longer ignores digits after decimal point in currency fields when reading your XML files
fixed selection issues when a listing was moved after it was started or (auto)-relisted
the 'Duplicate" toolbar and context menu commands now work when displaying search results
the 'New Group' command in the 'File' menu works (again)
GarageSale 7.0.4 (2016-09-27)
beim automatischen Wiedereinstellen von Angeboten wird die verbleibende Anzahl automatisch angepasst, auch wenn das Angebot nicht mit einem Bestandsartikel verbunden ist
die lokale Fehlerüberprüfung von vielen Angeboten blockiert GarageSale nicht mehr

beim automatischen Wiedereinstellen von Angeboten, kann ein Ordner angegeben werden, in den das Original-Angebot verschoben werden soll
zeigt eine Fehlermeldung an, wenn der Zugriff auf das Adressbuch fehlschlägt
Suchen können auf bestimmte Gruppen beschränkt werden
Bilder aus iPhoto können wieder in den Editormodus gezogen werden
mehrere Angebote können in separate Dateien exportiert werden, wenn die Option/Alt Taste beim Aufrufen des Exportieren-Kommandos gedrückt wird
Objekte können aus den Suchresultaten heraus gelöscht werden
behebt ein Problem im Vorschaumodus, beim dem bestimmte Angebotsmerkmale des ausgewählten Angebots auf ein neu erstelltes Angebot kopiert wurden
Objekte können in den Suchresultaten dupliziert werden
das 'Kontrollzentrum'-Fenster speichert, welche Angebotsmerkmale letztmalig beim ändern oder Wiedereinstellen von Angeboten ausgewählt wurden
behebt ein Problem, bei der die Funktion "Wiedereinstellungen ohne änderungen" nicht korrekt funktioniert hat
im Bilder-Kontextmenü werden mehr Bildbearbeitungsprogramme angezeigt
wird einer Variation die Kennung eines Bestandsartikels zugewiesen, dann wird dessen Barcode in die Variation übernommen
Suchresultat können alphabetisch sortiert angezeigt werden
verbesserte Suchgeschwindigkeit
im Fenster für verpasste Zeitplaner-Ereignisse, können mehrere Ereignisse aktiviert werden, wenn die Option/Alt Taste beim Klicken gedrückt gehalten wird

die Vorschauansicht wird neu geladen, wenn ein angezeigtes Bild rotiert wird
behebt ein Problem, bei dem Bestellungen in denen mehrere Auktionen zusammenfasst wurden, nicht richtig importiert wurden
die 'automatisch Wiedereinstellen'-Option bleibt beim Duplizieren von Angeboten aktiviert
eine beliebige Anzahl von Angebotskopien kann erstellt werden, wenn beim Aufruf des 'Duplizieren'-Kommandos die Control-Taste gedrückt wird
mittels eines neuen Kopfes im Bereich 'Bestellungen', können Käuferdaten zum Adressbuch hinzugefügt werden
das Startdatum und die Einstellgebühr werden in der Tabelle der verknüpften Angebote im Bereich "Bestandsartikel" angezeigt
ein Kommando zum Aufräumen des HTML-Codes wurde im Kontextmenu des Editor-Modus' hinzugefügt
behebt einen möglichen Absturz unter macOS Sierra, wenn der übersichtsmodus aktivier wird
das 'Importieren von Mein eBay'-Fenster kann jetzt aktiven, verkauften, nicht verkauften, und bereits importierten Angeboten filtern

ein grafischer Fehler im 'Kontrollzentrum'-Fenster wurde behoben, der dazu geführt hat, das die 'überprüfen'-Grafik nicht angezeigt wurde
das Kommando "Alle Angebote aktualisieren" behält nun die aktuelle Selektion bei
wenn laufende Angebote auf eBay verändert werden, kann das Merkmal 'Zustandsdetails' separat ausgewählt werden
Gruppen, die in der Outline-Ansicht während eines Drag-und-Drop-Vorgangs geöffnet wurden, schließen sich wieder, wenn der Vorgang beendet ist
die Generierung der Vorschau schlägt nicht mehr fehl, wenn es ein Problem mit dem Herunterladen der Kategoriedaten von eBay auf Grund eines fehlerhaften Zugräiffstokens gab
das Kommando "URL-Bild" hinzufügen, ist jetzt im Vorschau-Modus im Bereich "Angebote" verfügbar
behebt ein Problem, durch das bestimmte änderungen in einem Angebot beim Einstellen bei eBay nicht übernommen wurde, wenn das 'Kontrollzentrum' beim ändern bereits geöffnet war
abgebrochenen Bestellungen werde nicht länger angezeigt
es wird kein Fehler mehr angezeigt, wenn ein Angebot, dass ausschließlich Bilder aus dem eBay-Produktkatalog verwendet, eingestellt wird
GarageSale 7.0.3 (2016-08-04)
Adressen von Käufern können jetzt zum Adressbuch hinzugefügt werden
Geschwindigkeitsverbesserungen im Zeitplanner-Fenster
wird ein Angebot mit GarageSale beendet, wird die Auto-Neustart Option abgeschaltet
die Option 'Original verschieben' beim Angebotsstart kann jetzt Angebote nach dem Start auch in den Papierkorb bewegen
mehrere Angebote können gleichzeitig in eine Datei exportiert werden
behebt ein Problem, beim dem Angebote mit bereits eingeschalteter Auto-Neustart Option nicht eigestellt werden konnten
Spotlight Design: Das Layout "Erstes Bild Oben" wurde für kleinere Bildschirme optimiert
die Einstellung der Sortierreihenfolge für Shop-Kategorien wird jetzt in bestimmten Design berücksichtigt
diverse Abstürze wurden behoben
GarageSale 7.0.2 (2016-07-26)
Drag und Drop von Apples Fotos Applikation repariert (es kann aber einen Moment dauern, bis die Fotos in GarageSale sichtbar werden)
Lizenzen von GarageSale Basic sind nun auch zum Upgrade berechtigt
verbessertes englischsprachiges Handbuch
ist die Hochstelltaste beim Duplizieren gedrückt, werden Bilder nicht kopiert
Ereignisses im Zeitplanner können deaktiviert werden, nachdem sie fällig wurden
allgemeine Stabilitätsverbesserungen
GarageSale 7.0.1 (2016-07-20)
modernisierte Benutzeroberfläche mit Live-Feedback für Fehler
importiert Angebotsentwürfe von der neuen GarageSale Scout App auf dem iPhone
neue Datenbankschicht, die besser mit großen Datenmengen umgehen kann und uns schnellere Änderungen des Datenschemas erlaubt
die Unterscheidung zwischen "Vorlagen" und "Auktionen" existiert nicht mehr, es gibt nur noch "Angebote", die entweder aktiv sind oder nicht
ein neuer "Bestellungen"-Bereich zeigt Informationen über gekaufte Artikel und Käufer
Berichte können sowohl als Grafik sowie als Tabelle generiert werden
Kategoriedaten von eBay werden im Bedarfsfall automatisch heruntergeladen
Angebotsdesigns sind jetzt auch für Mobilgeräte optimiert
lokale Überprüfung zeigt gängige Fehler im neuen "Preflight"-Fenster
Bilder können aus GarageSale heraus mit anderen Bildbearbeitungsprogrammen und -erweiterungen editiert werden
Bilder können mit den "Kopieren" und "Einfügen" Befehlen in andere Angebote übernommen werden
einzelne Varianten können jetzt mit einem eigenen Barcode versehen werden
einzelne Bestandteile eines Angebots können kopiert, und in ein anderes Angebot eingesetzt werden
eine neue Voreinstellung, um das automatische Laden von Flash-Inhalten zu unterbinden
Bestandsartikel können ex- und wieder importiert werden
die Anzahl von "Bis auf Widerruf"-Artikeln kann auf 0 gesetzt werden, um das Angebot zu pausieren
beim Verkauf von Autos auf eBay Motors USA oder UK wird ein extra Feld für die Fahrzeug-ID Nummer angeboten
die "Importieren von Mein eBay"-Funktion lädt jetzt größere Bilder von existieren Angeboten herunter
automatische Generierung von Bestandsartikelnummnern für Varianten
ein "Original anzeigen"-Kommando für Objekte in Intelligenten Gruppen wählt das Original in der normalen Gruppenhierarchie aus
Rückgaberegeln, Bezahloptionen, und Steuereinstellungen können in GarageSales "XML Import Format" angegeben werden
Versandversicherung können beim Verkauf auf eBay Italien oder Frankreich angegeben werden
vier neue Designs für Angebote
im Editor-Modus für Angebote gibt es nun Syntaxhervorhebungen im HTML oder Markdown Modus
vieles mehr
GarageSale 7.0 (2016-07-19)
modernisierte Benutzeroberfläche mit Live-Feedback für Fehler
importiert Angebotsentwürfe von der neuen GarageSale Scout App auf dem iPhone
neue Datenbankschicht, die besser mit großen Datenmengen umgehen kann und uns schnellere Änderungen des Datenschemas erlaubt
die Unterscheidung zwischen "Vorlagen" und "Auktionen" existiert nicht mehr, es gibt nur noch "Angebote", die entweder aktiv sind oder nicht
ein neuer "Bestellungen"-Bereich zeigt Informationen über gekaufte Artikel und Käufer
Berichte können sowohl als Grafik sowie als Tabelle generiert werden
Kategoriedaten von eBay werden im Bedarfsfall automatisch heruntergeladen
Angebotsdesigns sind jetzt auch für Mobilgeräte optimiert
lokale Überprüfung zeigt gängige Fehler im neuen "Preflight"-Fenster
Bilder können aus GarageSale heraus mit anderen Bildbearbeitungsprogrammen und -erweiterungen editiert werden
Bilder können mit den "Kopieren" und "Einfügen" Befehlen in andere Angebote übernommen werden
einzelne Varianten können jetzt mit einem eigenen Barcode versehen werden
einzelne Bestandteile eines Angebots können kopiert, und in ein anderes Angebot eingesetzt werden
eine neue Voreinstellung, um das automatische Laden von Flash-Inhalten zu unterbinden
Bestandsartikel können ex- und wieder importiert werden
die Anzahl von "Bis auf Widerruf"-Artikeln kann auf 0 gesetzt werden, um das Angebot zu pausieren
beim Verkauf von Autos auf eBay Motors USA oder UK wird ein extra Feld für die Fahrzeug-ID Nummer angeboten
die "Importieren von Mein eBay"-Funktion lädt jetzt größere Bilder von existieren Angeboten herunter
automatische Generierung von Bestandsartikelnummnern für Varianten
ein "Original anzeigen"-Kommando für Objekte in Intelligenten Gruppen wählt das Original in der normalen Gruppenhierarchie aus
Rückgaberegeln, Bezahloptionen, und Steuereinstellungen können in GarageSales "XML Import Format" angegeben werden
Versandversicherung können beim Verkauf auf eBay Italien oder Frankreich angegeben werden
vier neue Designs für Angebote
im Editor-Modus für Angebote gibt es nun Syntaxhervorhebungen im HTML oder Markdown Modus
vieles mehr
GarageSale 6.9.8 (2016-02-09)
aktualisierte Versanddienste für eBay Deutschland
die Versanddienste werden alphabetisch sortiert angezeigt
unterbindet das Öffnen von Werbeseiten, die von eBay ausgeliefert werden
behebt einen Absturz im 'Produkt'-Fenster
behebt eine Fehler beim Sichern von duplizierten Designs im Design Template Utility
GarageSale 6.9.7 (2015-10-4)
behebt einen Abturz unter OS X 10.11
GarageSale 6.9.6 (2015-08-31)
unterstützt eBays neue Richtlinien für Barcodes
diverse Geschwindigkeitsomptimierungen
nach einer YouTube API-Änderungen, können Videos auf YouTube wieder in eBay Angebote eingebettet werden
importiert Artikelzustand, Zustandsbeschreibung und Artikelmerkmale, wenn Vorlagen aus bereits existierenden eBay Angeboten erstellt werden
Untertitel werden nicht an eBay übersendet, wenn sie nur aus unsichtbaren Zeichen bestehen
das Medienfenster ist nur sichtbar, wenn GarageSale die aktive Applikation ist
der Import von Turbolister-Dateien kommt besser mit unterschiedlichen Dateiformaten zurecht
das Fenster für den Vorlagenimport von eBay kann nun geschlossen werden, nachdem die "Alle auswählen" Checkbox aktiviert wurde
das Kategorienummerfeld im Kategoriepanel zeigt nun keine Trennzeichen mehr an
Artikelmerkmale, die mehrere benutzerdefinierte Werte enhalten können, werden nun akzeptiert
behebt einen Fehler im AppleScript Befehl "barcode"
in der Artikelbeschreibung kann mit dem [[previewSpecifics]] Kommando auf die Artikelmerkmale zugegriffen werden
Artikelmerkmale können mittles AppleScript gesetzt werden
Versand mit berechneten Gebühren können an ebay Großbritannien verwendet werden
GarageSale 6.9.5 (2015-04-17)
behebt einen möglichen Absturz beim Öffnen des Medienfensters
Bilder können aus "Fotos" in die GarageSale Vorschau gezogen werden
das Medienfenster schwebt wieder ¨ber dem Hauptfenster
GarageSale 6.9.4 (2015-04-13)
Unterstützung für Apple's 'Photos' Applikation im Medienfenster
behebt einen Verbindungsfehler bei dem Kommunikation mit dem eBay API-Server
GarageSale 6.9.2 (2014-12-22)
behebt ein Problem im eingebauten Shop-Modul
GarageSale 6.9.1 (2014-12-22)
verbesserter Dialog zur Angebotsauswahl fürs Wiedereinstellen oder Bearbeiten laufender Auktionen
behebt ein Problem mit dem eingebauten Updater unter OS X 10.10
behebt einen Absturz, wenn ein neuer Ordner aus dem "Angebot Starten"-Dialog erstellt wird
GarageSale 6.9 (2014-10-28)
entfernt nicht länger unterstütze Rücknahmeoptionen auf eBay.de
verbessertes Versandfenster zeigt mehr internationale Versandziele an
verbessertes Verhalten des R&umml;cknahmefenster wenn mehrere Vorlagen ausgewählt sind
die Vorwärts-Lösch-Taste funktioniert nun im Bilder-Feld des Editor-Moduses
Vorlagen, die GarageSales Zeitplanner verwenden, werden nicht mehr von modalen Fenstern blockiert
Unterstützung f&ur das Feature "Erweiterte Feiertagsrückgabe&quot auf ebay.com
GarageSale 6.8 (2014-09-12)
Unterstützung für die neue eBay Option 'Rahmenbedingungen'
neue Kategoriedaten können immer automatisch ohne Nachfrage heruntergeladen werden
aktualisierte Versanddienste fü eBay Großbritannien und Australien
ist eine Vorlage als Standard-Vorlage in den Voreinstellungen ausgewählt, bekommt sie ein spezielles Icon
beim Ändern von Angeboten kann die Option 'Sofortige Zahlung' abgeschaltet werden
behebt ein Problem beim Einstellen von Artikeln mit Standort 'Guernsey'
verbesserte Erkennung des 'Bewertung erhalten'-Status
GarageSale 6.7.5 (2014-06-13)
die Benutzermerkmale von Angebotsvorlagen werden jetzt in neue Auktionen kopiert, und werden beim CVS-Export berücksichtigt
neue Rücknahmeoptionen für europäische Verkäufer
GarageSale 6.7.4 (2014-05-30)
improved 'Import from My eBay' panel
enabled 'Global Shipping' on eBay Motors US
fixed a bug where items where automatically re-listed even though there was not sufficient inventory in stock
fixed formatting problems with the tax percentage input field
updated shipping services for eBay Spain
when importing items from Delicious Library, your library contents can be sorted
eBay's 'Best offer' feature can be turned on or off through AppleScript
'Get Product Information from eBay' menu command is now always enabled when a template is selected
'Condition Description' field is available for categories that don't allow a pre-defined condition value from the popup
inventory quantity is correctly updated when multiple items are purchased at once
the 'Global Shipping' option can be turned off when revising or re-listing an item
fixed a number formatting problem in the 'BuyIt Now' price field
GarageSale 6.7.3 (2014-04-14)
fixes a bug that prevented eBay messages from showing
GarageSale 6.7.2 (2014-04-07)
fixed a possible crash while capturing barcodes with the iSight camera
fixed a possible crash while resizing images
fixed a bug in GarageSale's built-in updater
GarageSale 6.7.1 (2014-04-04)
improved stability on OS X 10.7
GarageSale 6.7 (2014-04-03)
calculated shipping can be offered for free
added support for 'Restocking fee' setting in 'Return Policy' settings
sellers can specify costs for 'cash-on-delivery' payment option (contrassegno) on eBay Italy
added support for eBay Poland
GarageSale's main window now supports full screen mode
improved preview mode
images can be dragged from FileMaker Pro databases onto GarageSale
option "Also upload images to EPS, if free" now works for eBay Australia, too
condition details can be specified for listings on eBay Australia
updated shipping options for eBay France, Italy, and Spain
reserve price field is always enabled now to deal with unreliable meta-data from eBay API
GarageSale 6.6.6 (2013-11-19)
fixed a bug that prevented gallery images to appear on eBay
added two new free Pro designs (Pro Eco and Pro Top Seller)
fixed problems with overseas surcharge field in shipping panel
added "convertMarkdownToHTML" as import field to XML format
added "itemCost" as import field to XML format
GarageSale 6.6.5 (2013-07-18)
fixed a problem that caused an eBay error message about missing images, when a listing's images where uploaded to both, non-eBay and eBay image servers
fixed quirks in variations panel
image size check now better matches eBay's image requirements
GarageSale 6.6.4 (2013-06-28)
when eBay's picture service is used, GarageSale will issue a warning when you are trying to upload images smaller than 500 pixel
"Immediate Payment" and "Get it Fast" options can now be selected when variations are used
fixed a bug that prevented a purchased GTC image option from being validated
several domestic locations in the UK can be excluded from shipping when listing on eBay.co.uk
GarageSale 6.6.3 (2013-06-13)
support for "same day" shipping
shipping services are now grouped by category on supported sites
can create eBay listings for items in your 'Delicious Library 3' database
fixed problems with uploading images to eBay's picture service when using portrait orientation
no longer crashes when making typos when using template language commands
fixed problems with accessing buyer address through AppleScript
updated shipping services
fixed problems with including URL-based images in listings
scrollbar in cover flow view for listing designs appears correctly on OS X 10.6
fixed a problem with displaying PNG files in preview when "Don't reduce image size on import" preference was activated
GarageSale 6.6.2 (2013-05-29)
Bilder werden wieder in der Angebotsvorschau angezeigt, wenn ein eigener Bilderserver zusammen mit der Option &quote;Originalgröße benutzen&quote; benutzt wird
GarageSale 6.6.1 (2013-05-24)
unterstützt eBays neues Feld für die Zustandsbeschreibung (noch nicht auf eBay.de verfügbar)
unterstützt eBays "Globale Shipping Program" (momentan nur eBay USA)
die Anzahl der Artikel in einem Gebinde kann angegeben werden
aktualisierte Versanddienste für verschiedene eBay Sites
aktualisierte Einstellungen für die Rückgaberegelung für eBay Deutschland und Großbritannien
der Zeitplaner zeigt ein Status-Icon für jedes geplante Angebot an
der Zeitplaner zeigt etwaige Fehler im Tooltip zum geplanten Angebot an
Fehler beim Einbetten von YouTube Videos behoben
verbesserte Fehlerbehandlung beim Durchsuchen vom eBay Produktkatalog
bei Suchen im Produktkatalog werden nun auch Produkte ohne aktive Angebote gezeigt
beim Importieren von Vorlagen aus einer XML-Datei kann die Shopkategorie nun auch über ihre ID-Nummer angegeben werden
das Popupmenü für die Shopkategorien zeigt nun bei gedrückter Option-Taste die ID-Nummer der Shopkategorien
im Kontextmenü für Bilder im Editor-Modus gibt es ein "Im Finder anzeigen" Kommando
behebt Fehler beim Autorisieren von Twitter
GarageSale 6.5.1 (2012-11-20)
added Italian translation
improved handling of URL-based images in combination with eBay's Picture Service
various bug fixes
GarageSale 6.5 (2012-11-12)
GarageSale free image serving now supports images sizes up 1200x800
when images are uploaded to seller's own or iwascoding's server, user can select "Also upload images to eBay's picture service, if free" option, to improve mobile experience for buyers
item descriptions can be entered in Markdown syntax when in Editor mode
when uploading images, the 'picture pack' is automatically enabled if it is free on the selected eBay site
added high-resolution artwork for MacBook Pros with Retina display
supports Notification Center on OS X 10.8
product search panel can be opened regardless of the selected category
improved barcode recognition in product search panel
shows additional information for certain errors
fixed an error when an old product identifier caused listing to be put into a wrong category
item specifics that allow for multiple values to be selected at the same time are supported now
Hawaii and other US-overseas areas can be excluded from shipping destinations
when opening the attribute panel, current category specifics are retrieved from eBay
support for FTPS protocol when uploading images
removed Photo Stream entry in Media Browser window, when data is longer exported by installed iPhoto version
work around for possible crash on launch when user renamed files in backup directory
fixed a bug where the wrong number of sold items sold was subtracted from the remaining inventory
fixed an issue with track lists in templates imported from delicious library
direct from camera import works with OS X 10.8
fixed problem with quantity validation when template was linked with inventory product
displays purchased variation in reports
fixed return policy problems for eBay Switzerland
fixed a bug where image captions where lost when an auction template was duplicated
added support for shipping rate tables
exclude locations in shipping panel are now grouped by continent
best offer settings can be imported through GarageSale's XML file format
fixed a memory leak in the image editor window
fixes problems authorizing Twitter accounts
GarageSale 6.4.4 (2012-07-23)
behebt ein Problem beim Ziehen mehrerer Bilddatei auf die Angebotsvorschau
behebt ein Problem beim Ziehen eines Bildes aus dem Browser auf die Angebotsvorschau
GarageSale 6.4.3 (2012-07-04)
fixes a bug that prevented adding images to a listing's preview using drag and drop on OS X 10.8 Mountain Lion
fixes problems with specifying seller's return policy on eBay.nl and eBay.at
GarageSale 6.4.2 (2012-07-04)
Auktionsbilder werden nun richtig skaliert, wenn mit einem neuen Mac Book Pro mit Retina Bildschirm gearbeitet wird
das Programm ist mit einem "Gatekeeper"-Zertifikat signiert, um Probleme beim Umstieg auf OS X 10.8 Montain Lion zu vermeiden
die eingebauten Auktionsdesigns wurden überarbeitet, um Anzeigeprobleme mit der eBay iOS App zu beheben
behebt ein Problem beim Doppelklick auf die Kopfzeile bestimmter Tabellen
behebt ein Problem beim Einstellen, wenn der Angebotstitel Sonderzeichen enthält
behebt ein Problem beim Bearbeiten von intelligenten Gruppen
GarageSale 6.4.1 (2012-05-30)
einzelne Länder können als Versandziel ausgeschlossen werden
MobileMe als Bilderspeicherort wurde entfernt
Probleme mit dem Listem auf eBay Motors USA wurden behoben
alle möglichen Angebotsdauern werden nun in den Voreinstellungen angeboten
Spaltenköpfe innerhalb von Reports sind beim Druck sichtbar
eigene Artikelmerkmale können in GarageSales XML Format angegeben werden
die Bearbeitungszeit kann in GarageSales XML Format angegeben werden
der Angebotstitel kann als Attribut beim Ändern von laufenden Auktionen ausgewählt werden
der Mindestpreis kann als Attribut beim Ändern von laufenden Auktionen ausgewählt werden
behebt ein Problem das beim Importieren von Bildern direkt von der Kamera
verbesserter Code beim Importieren von Tracking-Nummern die auf eBay hinterlegt waren
behebt einen möglichen Absturz, wenn GarageSale in den Hintergrund geschickt wurde
verwendet die neueste Version der Media Browser Komponente
wird die Bestandsheit eines Listings geändert, werden die Kosten angepasst
ignoriert leere Tags im GarageSale XML Format
aktualisierte Versanddienste auf eBay UK
GarageSale 6.4 (2012-03-04)
Unterstützung für "Versand zum Sonderpreis"-Rabatte
der Strichcode eines Artikels (EAN, ISBN, UPC) kann angegeben werden, wenn der Artikel nicht ein eBay's Produktkatalog ist, um den Suchrank des Angebots zu verbessern
Auktionsvorlagen, deren letzte Auktion verkauft wurde, werden blau hinterlegt
bietet einen kostenpflichtigen Dienst für Bilder, die in "Bis auf Widerruf"-Angeboten verwendet werden sollen
beim automatischen Wiedereinstellen ist die Anzahl der eingestellten Artikel nun anhängig von verfügbaren Inventar
verbesserter Datenimport von Delicious Library
das persönliche Suffix für Auktionen wird nun als HTML-Vorschau angezeigt
verbessertes Einführungsdialog beim ersten Start
verbesserte Darstellung der von eBay empfangenen Fehler und Warnungen
die Gebotsoption "Fett" ist für eBay Frankreich verfügbar
benutzt neue eBay Schnittstelle zur Übertragung der Transkationsdaten
Artikelvarianten und Designmerkmale können im GarageSales XML Import Format angegeben werden
Unterstützung für &Uumlberseezuschlag für eBay.com and eBay Motors
behebt ein Problem mit leeren Angebotsbeschreibungen auf eBay, wenn die Option "Automatisches Wiedereinstellen" benutzt wurde
wird die Funktion "Vorlage von Mein eBay erstellen" benutzt, dann befindet sich die Auktion, von der die Vorlage erstellt wurde, auf der Liste der gestarteten Auktionen der neuen Vorlage
behebt einen Absturz beim Importieren einer Auktion, die kürzlich in GarageSale gelöscht wurde
bei laufenden Angeboten mit Varianten kann jetzt auch auschließlich die Beschreibung geändert werden
GarageSale 6.3.2 (2011-12-08)
adds "Bold" listing option for eBay France
rolls back a fix for eBay's supersize option, which caused gallery images to appear too small
GarageSale 6.3.1 (2011-12-01)
includes two additional auction designs
possible condition values are now derived from primary category's allowed condition
fixed bugs when switching the eBay site for existing auction templates
fix problems with posting auction links on Twitter
speed improvements when duplicating auction templates
fixed problems with eBay's supersize image option
fixes problems with required attributes when re-listing items
fixes return policy related problems on eBay France
GarageSale 6.3 (2011-09-29)
adds support for 80 character listing titles
hides inspector window when opening secondary sheets
add images to auctions by dragging them from your browser into GarageSale's preview
added support for eBay India
added "Feedback Received" rule for smart groups
improved stability of direct from camera image importer
fixes a problem where the Finder would report "Recovered Files" from GarageSale in the Trash
fixed an issue where a listing's item specifics where removed while relisting
fixes a crash when pasting formatted text in preview mode's title field
added 'Money back or exchange' refund option for eBay US
'Get It Fast' listing option can be turned off when revising
'Import from My eBay' panel imports correct auction when table sort order was changed
added PayPal shipping option for eBay Singapore
updated shipping services for eBay Australia and eBay UK
GarageSale 6.2 (2011-08-03)
variations panel behaves correctly OS X 10.7 Lion
auction inspector shows correct number of sold and remaining items for multi-variation listings
auction inspector shows correct SKU for transactions originating from multi-variation listings
when uploading a shipping's tracking number to eBay, users can specify what shipping carrier is used
when exporting auction data to CSV, the correct SKU for multi-variation transaction is included
added an update mechanism for auction designs purchased through GarageSale's built-in design store
fixes return policy problems on eBay Australia
includes new shipping service for eBay Australia
fixes return policy problems on eBay Motors
"International Site Visibility" (Cross Border Trade) and gallery options are removed during re-listing if not specified
reports no longer show negative values for some fields
removes secondary category during re-list if no longer used
simplified eBay account authorizing process
includes new shipping services for eBay USA
fixes cosmetic issues with format toolbar in localized variants of GS
GarageSale 6.1 (2011-04-07)
Toolbar zur Textformatierung
Suchen und Ersetzen in allen Vorlagen
iMediaBrowser aktualisiert auf Version 2
Bearbeitungszeit direkt in der Vorschau ändern
Unterstützung von FedEx auf eBay.com
Verbesserung der Farbauswahl von Auktionsdesigns
Verbesserung beim Bilderimport von via Bonjour gemeinsam genutzten Templates
Korrektur von vereinzelten Fällen bei denen die Sendungsverfolgungsnummer nicht an eBay übertragen wurde
Artikelzustände via XML Dateien importieren
Entfernung des 'BIN'-Preis beim Ändern von Auktionen, wenn nicht länger aktiv
Bewertungen hinterlassen arbeitet zuverlässiger
Weitere Versanddienste fü eBay Deutschland
Erweiterte Voreinstellungen 'Erstes Bild anzeigen' und 'Galeriebild anzeigen' werden korrekt berücksichtigt
Änderung der Oberfläche des 'Auktion Starten' Fensters
Kosmetische Änderungen am HTML Report
'30 Tage' Bearbeitungszeit möglich
GarageSale Hilfe im Apple Help Format
GarageSale 6.0.9 (2011-07-27)
editing auctions in preview mode works with Safari 5.0.6 or 5.1 installed
GarageSale 6.0.8 (2010-11-09)
includes updated shipping services for eBay.com, eBay.co.uk, and eBay.de
redesigned transaction inspector
users can now enter deposit settings again when selling on eBay Motors US
added "Show auction template" button to auction inspector window for easier re-listing and revising auction
inspector window shows correct details after moving an auction to the trash folder
PayPal can be used as payment option on eBay Philippines
'shipping cost' field is imported from XML files
'quantity left' and 'quantity sold' fields of revised or re-listed items are now updated correctly
several updated auction designs
worked around a possible database inconsistency to could cause revise or re-list operations to fail
a 'buy it now' price at the auction level is no longer required when listing a multi-variation item
GarageSale 6.0.7 (2010-10-08)
users can enter additional item shipping fees when variations are used
variation panel now updates quantity and price fields immediately
updated shipping services for eBay UK
fixed Delicious Library import problems
new macro language placeholder allows inclusion of inventory product description in listing
featured first on eBay UK works correctly
fixed a problem with leaving feedback
fixed problems with decimal digits in tax amount for non-us sites
GarageSale 6.0.6 (2010-09-06)
can retrieve live suggestions for item specifics
templates that are linked to inventory products with images can now be revised
resolved an issue that caused preview not to be displayed when the selected category does not exist anymore
retrieves all available charity organizations
updated iMediaBrowser to latest revision to work around Aperture library import problems
added new UK shipping services
resolved several issues that prevented all YouTube videos from being available for inclusion in auction
upgrades from single user to family license can now be purchased from within the application
GarageSale 6.0.5 (2010-08-17)
fixes sporadic hangs when category paths were evaluated in smart groups
fixes an issue that prevented the shipping options panel from being closed after a fee value was deleted
fixes display issues with the text block pull-down menu in editor mode
improves German localization
GarageSale 6.0.4 (2010-08-09)
item condition can be changed from within auction preview
improved scheduler performance
updated available listing enhancements for eBay US and UK
gallery image setting is correctly copied when a template is duplicated
improved merging of available conditions when multiple categories are selected
removed a left-over warning about missing insurance amount when editing shipping options
faster access to 'allTemplates' and 'allAuctions' properties via AppleScript
fixed an issue that could cause custom specific names to not be displayed
GarageSale 6.0.3 (2010-07-30)
sorts 'Date' column in transaction section of inspector window correctly
fixes update problems with GarageSale's dashboard widget
fixes Turbo Lister file import problems
fixes bug where eBay messages couldn't be send to usernames containing *
fixes XML file import problems
GarageSale 6.0.2 (2010-07-29)
fixed a bug that enabled the auto-relist option for every newly created template if a master template was selected
displays an error if selected eBay category requires the new condition flag but none is set in GarageSale
scroller arrows in CoverFlow design chooser work again
improved German localization
fixed an issue where certain item information was not included in messages send to buyers
added PayPal payment option for eBay Philippines
fixed a problem with text block placeholders disappearing
GarageSale 6.0.1 (2010-07-26)
fixed issues where the new condition popup would not update correctly
inspector window works again when report is selected
fixed error in German localization
lets user purchase a license even though their e-mail address couldn't be verified
updated return policy settings for eBay Hongkong
GarageSale 6.0 (2010-07-26)
performance improvements by using Apple's CoreData library for data storage
batch editing: controls in Inspector window now apply to all selected templates
supports eBay's new item condition flag
support for eBay's item variation feature
inventory tracking
design properties
design language allows access to user's eBay store categories
user properties
image captions
text blocks in preview mode
smart groups for transactions
auto re-list
more customization options for financial reports
new toolbar icons
runs in 64-bit mode on supported Macs
supports eBay's watermark option when eBay's picture server is used for image storage
improved visual feedback while uploading auctions to eBay
support for 'NRGship UPS'
support for EPS watermark option
GarageSale 5.5.1 (2011-07-28)
editing auctions in preview mode works with Safari 5.0.6 or 5.1 installed
GarageSale 5.5 (2010-07-26)
supports eBay's new item condition flag
GarageSale 5.4.3 (2010-05-27)
users can now re-download purchased and subsequently lost auctions design from the Design Manager window
GarageSale will ask user before adding suggested item specifics to new items
ignores warning about eBay's upcoming condition flag change
will update auction preview when images are added through menu commands
fixed a crash in the selective revise or re-list function
GarageSale 5.4.2 (2010-05-06)
fixed price templates are now represented by a grey icon
fixed a problem with listing in certain eBay stores
fixed a problem with non 72-dpi images uploaded to EPS (fix only applies to new or duplicated auction templates)
'Buy It Now' price is deleted during revise/relist if original auction had it enabled
stability improvements
GarageSale 5.4.1 (2010-04-16)
fixes an issue with blurry or small images uploaded to EPS (fix only applies to new or duplicated auction templates)
remembers last selected options for revise and relist operations
warning about relist costs can now be hidden
when importing items from Delicious Library, item title now added to auction title first
fixes import problems when user renamed or moved Delicious Library application
GarageSale 5.4 (2010-03-30)
integrated auction design store offering 50 new designs
four new auction designs
greatly improved 'Relisting' function
improved Twitter Integration
increased image size for eBay's picture service
new script to convert FileMaker XML to GarageSale XML
warns when auction title end with 'copy' when starting auctions
auction thumbnails are now updated after image revision
improved Design Template Manager window
improved auction preview
improved eBay Messages Integration
improved Delicious Library 2 importer for large libraries
'Select All' command in preview editor makes now works as expected
fixed problem in cover flow view with selecting design by typing first few characters of its name
fixed multiple import of images when double-clicking in media browser window
added menu item to for choosing auction design to preview context menu
removed deprecated shipping insurance options
updated shipping services for several eBay sites
next neighboring item gets selected after an item was moved to the Trash
fixed inconsistencies in context menu of main outline view
offers more durations for eBay stores on eBay Australia
'Best Offer' and 'Reserve Price' auction attributes can be turned off when revising or re-listing an item
deleted 'item specifics' are removed from eBay when an auction is revised or re-listed
works around an eBay bug that caused messages flagged as alert to be advertised by Growl more than once
GarageSale 5.3.7 (2009-11-10)
archivierte Webseiten beendeter Auktion werden nun korrekt angezeigt
das "Bild bearbeiten" Kommando ist nun auch im Vorschau-Modus verfügbar
GarageSale 5.3.6 (2009-10-13)
added default setting for Return Policy in Preferences panel
fixed a bug that could cause GarageSale to not register your description changes
store inventory items can now be relisted as regular auctions from within GarageSale
no longer prompts to fill in available item attribute sets when category already supports custom specifics
fixed an issue with the Crop function in GarageSale's built-in image editor
accessing a buyer's zip code via AppleScript now works correctly
token download date now updates properly in Account preferences
updated shipping services for eBay Australia
searches in template description no longer return bogus results on Snow Leopard
now ships with 64 bit Spotlight plugin to work around search issues in Snow Leopard
GarageSale 5.3.5 (2009-09-04)
enhanced error checking when uploading images to eBay's picture service
image uploaded to MobileMe are now saved in /Web/Sites directory
'Add Image' method now displays panel correctly on Snow Leopard
uses system user interface for importing images directly from digital cameras
GarageSale 5.3.4 (2009-08-14)
selecting auctions for Revise now works correctly on Mac OS X 10.4 Tiger
auction mode specific columns in table overview mode are shown correctly
updates to Photopile and 'Shining in the dark' auction designs
GarageSale 5.3.3 (2009-08-12)
added French translation
insert HTML link menu command is now available in preview mode, too
moved layout submenu in webview context menu up
layout names can now be accessed through AppleScript
exsiting charity information for an auction is no longer transmitted to eBay if percentage is set to 'None'
specifying a starting bid for store inventory listings is no longer allowed
fixed several spelling errors
fixed stalling problem in 'Import from My eBay' panel
resolved bug when revising auctions when the account used to start the auction is not available
fixed problems with string encoding for video catpure device name in preferences panel
table overview mode now works when viewing remote auction libraries over Bonjour
improved import of eBay store category settings over Bonjour
'Preview' button is hidden in StartAuctionPanel when invoked from Preview mode
GarageSale 5.3.2 (2009-07-08)
'Dispatch Time' setting has been renamed to 'Handling Time' and moved to first tab of inspector window
added 'Dispatch Time' preference setting
added 'eBay Item ID' as search option for auctions
Fixed return policy issues on eBay Canada and UK
'Austria' is now offered as shipping destination on eBay Switzerland
improved user interface for selecting master template in 'New Template' preferences
GarageSale 5.3.1 (2009-06-17)
Fixed issue with return policy on eBay Germany
GarageSale 5.3 (2009-05-29)
All 136 multi-layout auction designs now support eBay's new 'View Item' page
Twitter support: Automatically updates your Twitter status when you post items to eBay
Added remaining character count for auction title field in preview edit mode
New 'Thumb zoom' layout available in many auction designs
Partial auction revise: When revising running auctions, you can choose what parts of your auctions to revise
Automatically archives web pages of ended auctions mitigates eBay's 60 day expiration period
Improved panel for creating groups, smart groups, events, etc.
Auctions can now be linked with products from eBay's catalog from the Inspector window
Transaction details of finished auctions can now be accessed with AppleScript
Improved compatibilty with Safari 4 Beta
Private comment field can be accessed with AppleScript
Added additional item properties to report feature
Assign sort order to smart groups
Stability and performance improvements
GarageSale 5.2 (2009-02-13)
performance improvements for large auction libraries
employs Apple's Spotlight technology for searching and smart group evaluation
enhanced support for eBay's buyer requirements
added support for eBay's classified ads
enabled special Freight shipping method on eBay.com
users can choose between multiple combined shipping discounts profiles
users can drag auctions to a template's auctions table to associate the auction with this template
imports store categories from running eBay auctions not started with GarageSale
correct error source (e.g FTP server, eBay) is shown when errors are received during auction upload
shipping panel now asks for package dimensions in metric units for eBay Canada and eBay Australia
user defined text blocks can be re-ordered in Text Block manager window
custom mail templates can be re-ordered in Mail Template manager window
'See description for shippig terms' is no longer an option on sites that require a domestic shipping service
fixes issue with some JPEG image being scaled down too much when previewed or uploaded
performance improvements when working in GarageSale's Scheduler
shipping tracking number field in transaction inspector is now editable
duplicated items are inserted directly below their original
lets users decide to re-list an auction even if GarageSale thinks re-list criteria are not met
updated shipping services for French and both Belgian eBay sites
warning panel for automatic auction restarts is correctly displayed when auction states are updated manually
deleted subtitles now gets removed when an auction is revised
GarageSale 5.1.3 (2008-11-27)
fixed problem with return policy changes not being always saved when multiple items were edited
will not post empty return policy description to eBay to preserve user preference on eBay
removes invisible control characters from return policy description before posting to eBay
fixed a bug where auction design elements would not appear in GarageSale's preview
will disable 'always keep on auction running' option for duplicated templates
fixed a crash when image editor panel was open when quitting application
GarageSale 5.1.2 (2008-11-10)
added French localization
fixed licensing problems with certain user names
worked around return policy related problems on eBay Motors
GarageSale 5.1.1 (2008-10-25)
fixed send mail panel in german localization
GarageSale 5.1 (2008-10-24)
added support new fixed price listing durations (30 days, good til canceled)
added support for eBay's new return policy details
added support for International Visibility listing upgrade on supported sites
built-in media browser now displays iPhoto events
added support for importing items from Delicious Library 2
added support for eBay Hong Kong
added more example Apple Scripts
warns if selected eBay site requires at least one domestic shipping service
preview mode: auction images can be removed by dragging them out of the GarageSale window
auction design and layout can now be specified in XML import files
scheduler events can be enabled despite received warnings
fixed a problem with manually added auction images URL containing & characters
added command to open built-in AppleScript folder to Script menu
added more transaction columns to exported CSV files
item location is now accessible through AppleScript
GarageSale 5.0.3 (2008-07-29)
adds support for eBay Germany's new shipping services
adds batch update functionality for deprecated shipping services
fixed a problem where an auction's tax information wasn't uploaded to eBay
includes improved version of 'colored cube' auction designs
GarageSale 5.0.2 (2008-06-30)
fixed auction update problems with Dashboard widget
template library sharing on your local network via Bonjour
flexible report generator for income and expense summaries
browse your YouTube videos and embed them into your eBay listings
user can choose contact group when adding buyers to Address Book
GarageSale 5.0.1 (2008-06-30)
adapted to an eBay API change that broke GarageSale's auction updating
fixed a problem creating income reports on PPC/Tiger Macs
several eBay messages can now be deleted at once
fixed possible crash when enabling or disabling designs in the design manager
fixed a problem where additional shipping cost fields for multi-item auctions were not visible
GarageSale 5.0 (2008-06-19)
template library sharing on your local network via Bonjour
flexible report generator for income and expense summaries
browse your YouTube videos and embed them into your eBay listings
user can choose contact group when adding buyers to Address Book
GarageSale 4.1 (2008-05-16)
added 'Ingore' function for indiviudal warnings and messages from eBay
added checkbox for limiting FTP uploads to a single connection
added 'Don't Show Again' option for 'Free Shipping' warning panel
GarageSale's own XML import format now supports shipping services
when using the Endicia client the auction title gets transferred to the shipment's description field
adds support for Value Pack listing enhancement on eBay Australia
supports 21 day fixed price car listings on eBay Motors US (requires BIN option)
'Now and New' Option is now available on eBay France
removed support for German and British eBay Express sites
now longer offers money transfer payment option on eBay Germany
fixed problems with layout 'Thumbnails Left' in various designs
fixed a problem that caused the 'Crop' filter in GarageSale's built-in editor to crop the wrong selection
fixed issue where AppleScript's wouldn't terminate correctly when used to start auctions
fixed issue where GarageSale would not switch to new auction after successful auction start
GarageSale 4.0.6 (2008-03-16)
added new auction designs from Design Pack #26
auction mode now displays item images for newly started auctions again
added Ireland as shipping destination for eBay UK
fixed a bug where auction images were displayed in the wrong order or multiple times
GarageSale 4.0.5 (2008-02-29)
fixed problem with calculated shipping on eBay motors
miscellaneous bug fixes
GarageSale 4.0.4 (2008-02-22)
fixed problem with listing fees panel and new eBay fees
GarageSale 4.0.3 (2008-02-21)
shows selected product information in Preview mode
supports calculated shipping for eBay Australia and eBay Canada
automatically shows previously selected product info in Product Catalog window
auction preview updates automatically when auction properties are changed through AppleScript
improved French localization
improved application start up times
fixed several issues with the GarageSale widget in a multi-user environment
fixed an issue that prevented GarageSale from advancing beyond the "Loading Data" window at startup
fixed an issue that could have led to multiple auctions being relisted when a warning was returned from eBay during relisting
fixed an issue where the auction title could have been deleted when an auction template was duplicated
GarageSale 4.0.2 (2008-02-15)
users can now drag templates onto existing events in left-hand outline view
added an advanced preference to keep Inspector window visible when GarageSale is sent to background
works around issues where auction description was not saved or uploaded to eBay
resolves issues where GarageSale would refuse to start
backward button now works correctly after auction start or template duplication
fixed an issue where an auction's listing fee would be set to 0.00 after the auction was revised
fixed an issue with loading Aperture 2.0 libraries
GarageSale 4.0.1 (2008-02-01)
resolved authentication problems with GarageSale's free image server on PowerPC Macs
added French localization
added 'Download Auction States' toolbar item
improved representation of unscheduled events in auction scheduler
no longer tries to check offset with eBay's official time when no eBay token is present
works around issues when GarageSale is used on non-admin user accounts
resolves subject length errors when replying to questions from buyers
GarageSale 4.0 (2008-01-11)
unifies previously separated modes for Templates and Auctions
auction description and images can be edited in preview mode
improved graphical auction scheduler
faster auction uploads by using multiple threads for auction and image uploads
can watch with PayPal account for incoming payments
uses seperate Media Browser window for importing images
can reply to messages received through eBay's My Messages system
can specifiy users's skype settings when uploading auctions
can import images from Aperture photo library
no longer enforces fixed image ratio previoulsy required by eBay's picture service
improved search functionality
GarageSale 3.4.5 (2008-08-06)
added support for the new German shipping options
GarageSale 3.4.4 (2008-07-11)
This bugfix adapted an eBay API change that broke auction updating for the 3.x version of GarageSale.
GarageSale 3.4.3 (2007-11-20)
fixed problem with listing fees panel and new eBay fees
GarageSale 3.4.2 (2007-11-20)
fixed issues with Widget under Mac OS X 10.5 (Leopard)
fixed some minor crashes
GarageSale 3.4.1 (2007-11-10)
posts shipping fees for additional item to eBay in multi-item auctions even if set to 0.00
fixed an issue where an error was shown twice when submitting invalid auction settings to eBay
added French localization
Violetta and Santa's Hat auction designs won't break if the auction is revised on eBay webpage using FireFox
GarageSale 3.4 (2007-11-02)
supports eBay's new community-driven specifics system
can speficy deposit settings for car auctions on eBay Motors USA
added 'Cancel Auctions' command
updated auction preview to match current look on eBay's website
fixxes serious bug with auction scheduler on Mac OS X 10.5 Leopard
fixed a problem where eBay store categories were lost when importing auction templates from disk
added imageURL field to import XML format
fixed a problem where eBay store categories settings were lost when importing auction templates from disk
includes eight new auctions designs from Design Pack 24
errors returned by eBay are correcly displayed on Mac OS X 10.5 Leopard
added support for USPS Priority Flat Rate Envelope/Box shipping services
GarageSale 3.3 (2007-08-24)
supports combined shipping discounts
works with multiple eBay stores
improved Acounts section in preferences panel
improved 'Start Auction' panel
can provide buyer shipping addresses to Endicia's Mac client
employs new officialy eBay-supported interface for uploading images to EPS
supports eBay's 'Giving Works' charity auctions
reuses existing FTP connection when FTP is used to upload images to users's web server
adds compatibility with Mac OS X 10.5 Leopard
adds QuickLook plugin for Mac OS X 10.5 Leopard
introduces own XML format for importing listings from other sources
GarageSale 3.2.2 (2007-07-06)
fixed problem where auctions not started with GarageSale have been imported several times from My eBay
GarageSale 3.2.1 (2007-06-05)
fixed problem where buyer address field wasn't updated properly
added additional work around for empty preview problem on PowerPC-based macs
GarageSale 3.2 (2007-05-24)
Offers Digital Delivery option on supported eBay sites
Uses CoverFlow to browse through available Auction Designs
Can mix flat domestic and calculated international shipping in a single auction (and vice versa)
Added 'Insert HTML link in Description' menu command
Users can now add re-usable text blocks to their auction descriptions
Introduces categories for Auction Designs for easier selection
Specify insurance and handling fees for international shippings separately
Can revise serveral running auctions from different templates at once
Ships with version 2 of the Design Template Utility for easier customization and creation of Auction Designs
Index of Gallery Image can be set through AppleScript
General Performance Improvements
Adds advanced preference to not load complete library to ease low memory problems
Allows selection of frame grabber device (e.g. iSight)
Added warning if especially expensive auction options have been selected
Switches to Auctions mode even though eBay returned warnings during auction upload
Added additional checks for eBay token availability when relisting or revising auctions
Improved warning panel when an message from eBay is received while listing items
Correctly updates auction table in template mode
Works around errors when sending messages through My eBay Messages
Correctly recognizes deleted .Mac image files when trying to re-use previously uploaded images
GarageSale 3.1.4 (2007-05-05)
adds support for new USPS shipping services
GarageSale 3.1.3 (2007-04-23)
now includes 105 designs
better handling of warnings received by eBay
correctly updates auction table in template mode
GarageSale 3.1.2 (2007-03-28)
can upload up to 10 images to GarageSale's Free Image Hosting service (instead of 5 images before)
added French translation
fixed preview glitches with image inclusion
stability improvements
GarageSale 3.1.1 (2007-01-26)
works around crash due to low memory conditions when importing auction templates from user's eBay account
fixes problem with wrong image size shown in Preview mode when GarageSale's Free Image Hosting is used
fixed problems with 'Royal mail Special Delivery' shipping service on eBay UK
GarageSale 3.1 (2007-01-09)
introduces Free Auction Image Hosting
adds several Layouts for each design to control how images are laid out (giving you 1155 different design possibilites for a single auction!)
adds 5 new design templates
improved connectivity with EPS server
adds support for eBay Express
adds 'Automatic Restart' feature (look under Template Mode > Auctions)
now supports all listing and gallery enhancements currenlty offered by eBay (e.g. Featured Plus, Value Pack)
VAT rate can be changed trough AppleScript (example script is included)
interface improvements
interface improvements
reserve price is now correctly remembered
GarageSale 2.4.5 (2006-09-15)
fixes problems with downloading current state of running auctions
GarageSale 2.4.4 (2006-08-27)
fixes possible crash when verifying template or getting auction fees
GarageSale 2.4.3 (2006-08-26)
includes new tempaltes previously only available through the Design Template Manager
more efficient memory usage when uploading or verifying multiple auction templates
no longer allows displays or uploads item attributes marked by eBay as read-only
refuses to import corrupted images files or movies from iPhoto
performance improvements when dragging items or moving items in hierarchy
[[buyerAddress]] placeholder now works in custom message templates
URL-based auction images are imported from eLister files
canceling auction uploads now works correctly when uploading multiple templates
GarageSale 2.4.2 (2006-08-14)
fixed problems with French localization
GarageSale 2.4.1 (2006-08-11)
added French localization
fixed problem with downloading updated design templates
fixed problem with using eBay's stock photo as gallery image
fixed problems with 'Puristic' design template when viewed with MS Internet Explorer
GarageSale 2.4 (2006-07-28)
can send messages to buyers through eBay's message system
can send messages to buyers via Microsoft Entourage
supports Growl notification windows
improved visual representation of selected gallery image
refined apperance of image overview mode
design templates can be disabled in Design Template Manager window
added support for eBay Singapore
imports eLister files
fixed issue where not all found items from eBay's product catalog were displayed
stock photos from eBay's product catalog can be used as gallery images
users can choose whether to include stock photos from eBay's product catalog in listings or not
added AppleScript menu to menu for easier script access
auctions can now be accessed via AppleScript
added 'payment instructions' property to AppleScript dictionary
added 'SKU' property to AppleScript dictionary
includes 'SKU' field to when exporting auction data
adds SKU based item search
added 'ZIP code' preference to Preferences and Intro Panel
eBay warnings received during item verifcation are now passed on to the user
added seller locations Taiwan, Thailand, South Korea, and North Korea
stability improvements
updated to latest eBay API version
GarageSale 2.3.1 (2006-06-19)
includes 4 new auction design templates
fixes problem with sending e-mail messages to buyers via Apple Mail
stability improvements
GarageSale 2.3 (2006-06-13)
create 'Smart Groups' to automatically sort your auctions and templates
use mail templates to send customized e-Mails to your buyers
ended auctions can be relisted with or without changes from a templates new 'Auctions' pane
create new auction templates from your auctions currently listed in 'My eBay'
extended 'Leave Feedback' feature to work for multiple auctions at once
added support for SKU (part number) field for auctions
added support for auction attributes 'border' and 'feature listing'
added Brazil as a seller location
events in GarageSale's built-in scheduler can be duplicated
added 'Trash' group
added favorites to category chooser
improved Turbo Lister CSV import
improved auction data CSV export
added european union as shipping destination
GarageSale 2.2.1 (2006-05-11)
fixed possible crash when unable to download auction states from eBay
GarageSale 2.2 (2006-05-03)
use your iSight to scan barcodes for eBay catalog search and batch create auction templates
can automatically delete uploaded acution images from images servers
Dashboard widget now updates without GarageSale running
support for nested eBay store categories
adds support for ClearVista's SureShip shipping service
Dashboard widget displays watchers, bid count and item quantity, too
auction images will not be uploaded if unchanged since last template use
added 4 new auction design templates
automatic HTML generation recognizes more fonts
added India and Puerot Rico as a seller location
new events in scheduler are now set to start at the same day
auction states are now updated past the first 200 auctions
fixed problem with special characters in Feedback message
'Auto Update' setting in Decription Editor window is remembered
menu command 'convert description to HTML now' can be undone
GarageSale 2.1.1 (2006-03-17)
fixed problem where URL-based auction images were not included in auction
fixed problem where default country selection Italy was not remembered
fixed problem with Symbiosis design template
GarageSale 2.1 (2006-03-17)
built-in auction scheduler
added 'Leave Feedback' function
10 new listing designs (that makes 50 included listing designs now)
users can switch between table and icon overview mode
buyers requirement 'PayPal account' can be selected
can export auction data to CSV files
can specify handling time (Get It Fast)
added smaller file format for exported auction templates
displays final value fees
new design template manager window to download new design templates directly in GarageSale as they become available
can choose eBay categories for several auction templates at once
can choose listing design for serveral auction templates at once
users can select an auction template whose settings are used for newly created auction templates
now correctly remembers if preview thumbnails were enabled or disabled
new advanced setting 'Reduce Image Size on Import' to reduce imported images to speed up image operations
includes quick pick for Apple's Backup 3.0 application
new shipping option 'Payment See Description' to list items without specifying shipping price
fixed problems with the listing fee panel
fixes bug where text dragged into the description field was not correctly recognized
fixes bug where image qualitiy was reduced for certain images
fixes bug where newly taken images where not recognized by camera importer
fixes bug where image editor was not correctly working on Intel bases macs
GarageSale 2.0.3 (2006-02-03)
eBay Store: fixes a problem where items might have been inserted into the wrong store category (you have to re-download your store categories under Preferences > Categories if you had problems before)
fixes an issue where URL-based gallery images where not displayed in an auction if EPS was selected for image storage
improves handling of invalid or incomplete messages from eBay, which could have led to random crashes
fixes an issue where category information could not be downloaded
GarageSale 2.0.2 (2006-01-18)
adds 6 new design templates
fixes problem where eBay would not accept URL based images
fixes problem where GarageSale Widget only displays 'undefined'
fixes problem where GargeSale would display French auctions through German eBay site
GarageSale 2.0.1 (2006-01-10)
uses eBay's new 'Unified' XML API (old API will be shut down in June 2006 by eBay)
is now a universal binary (will run natively on Intel macs)
can cancel auction uploads
can revise auctions started with GarageSale
adds browser for My eBay messages/alerts
automatically verifies auctions with eBay before starting image uploading
user can refresh auction states manually
decreased minimum auction update time to 5 mins
supports listing in either US$ or CA$ on eBay Canada
improved performance when scrolling or resizing window in graphical overview mode
displays all transactions for multiple quantity auctions
added forward/backward buttons
improved main menu bar layout
adds log window

Systemanforderungen:
10.12 und neuer
Kaufen:
€39.99 (Einzelplatzlizenz)
€65.99 (Familienlizenz)
eBay-Anforderungen:
Gemäß eBay-Bestimmungen muss Ihr eBay-Konto älter als 90 Tage sein und mindestens 10 positive Bewertungen als Verkäufer erhalten haben.
Unterstützte Verkaufsplattformen:
eBay (20 Länder)
eBay USA
eBay Motors (USA)
eBay Deutschland
eBay UK
eBay Australien
eBay Italien
eBay Frankreich
eBay Österreich
eBay Kanada
eBay Schweiz
eBay Irland
eBay Spanien
eBay Niederlande
eBay Belgien (FR)
eBay Belgien (NL)
eBay Singapur
eBay Philippinen
eBay Indien
eBay Hong Kong
eBay Polen

Dies ist die Anzahl der Angebote, die mit GarageSale gestartet wurden und aktuell bei eBay verfügbar sind. GarageSale ist damit das erfolgreichste eBay-Programm für den Mac!

Aktuelle GarageSale-Angebote anzeigen