GaragePay
PayPal at a Glance - on your Mac


Buy
License: $9.99

Download Now
Version 1.8.2
What's New
New in Version 1.8.2(2020-11-16):

added native support for Apple silicon
improved support for new macOS Bug Sur
for 10.12 and up
GaragePay downloads all transactions in all your accounts while also updating previously downloaded transactions. Retrieve newly arrived transactions as needed with a simple menu command or keyboard shortcut.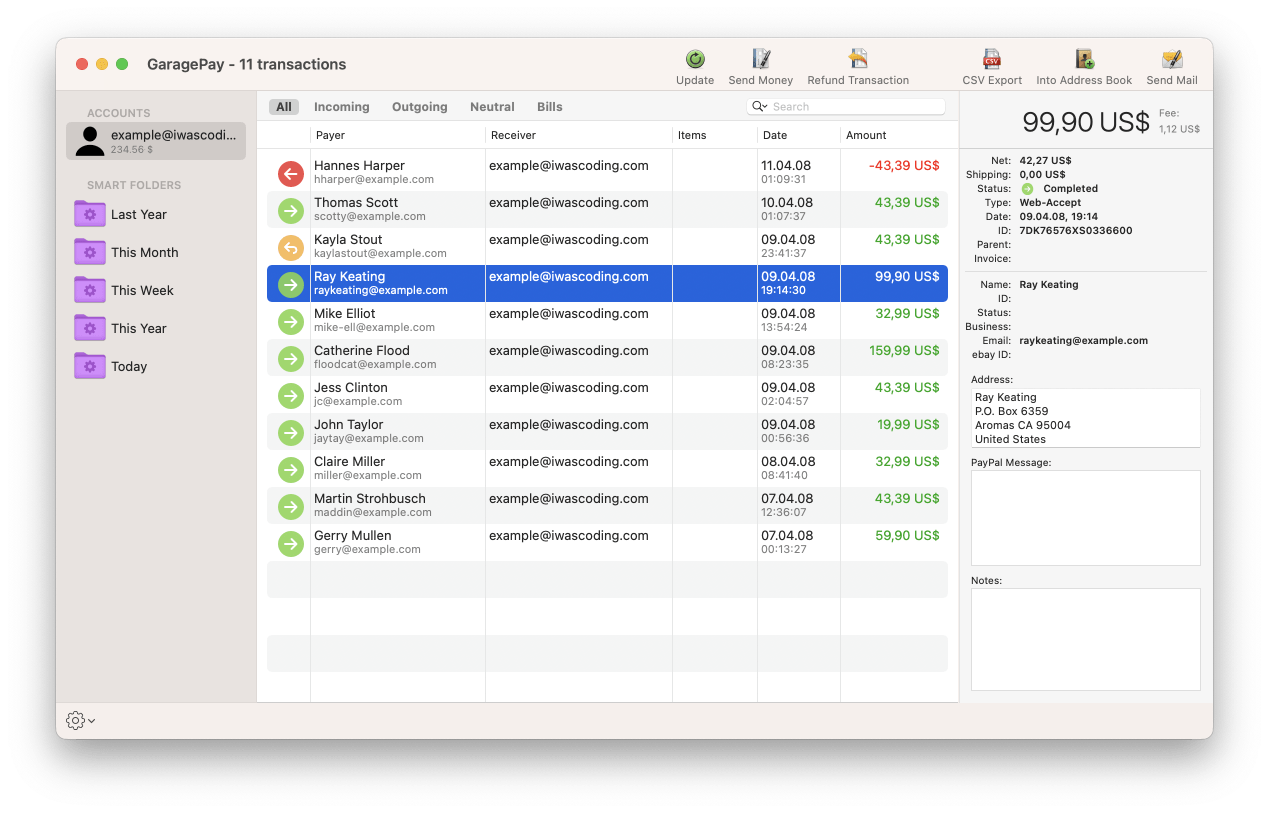 One of your customers is not happy? Well it can happen. Giving a refund has never been quicker so that you can stop being angry and continue concentrating on your business in no time. Partial refunds and adding a message fully supported.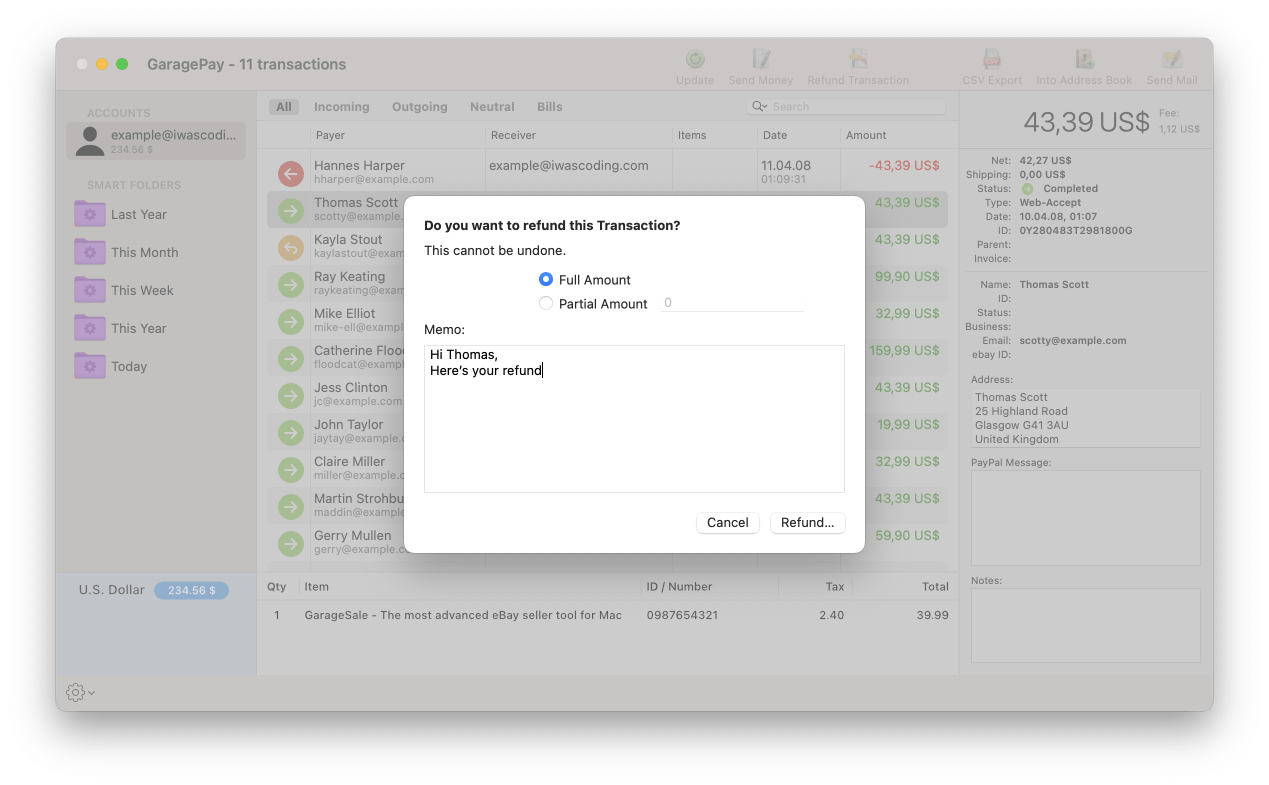 With an email like interface GaragePay's way of sending money can be a real time-saver when sending money to a lot of persons. The fees you have to pay are estimated for the most popular currencies.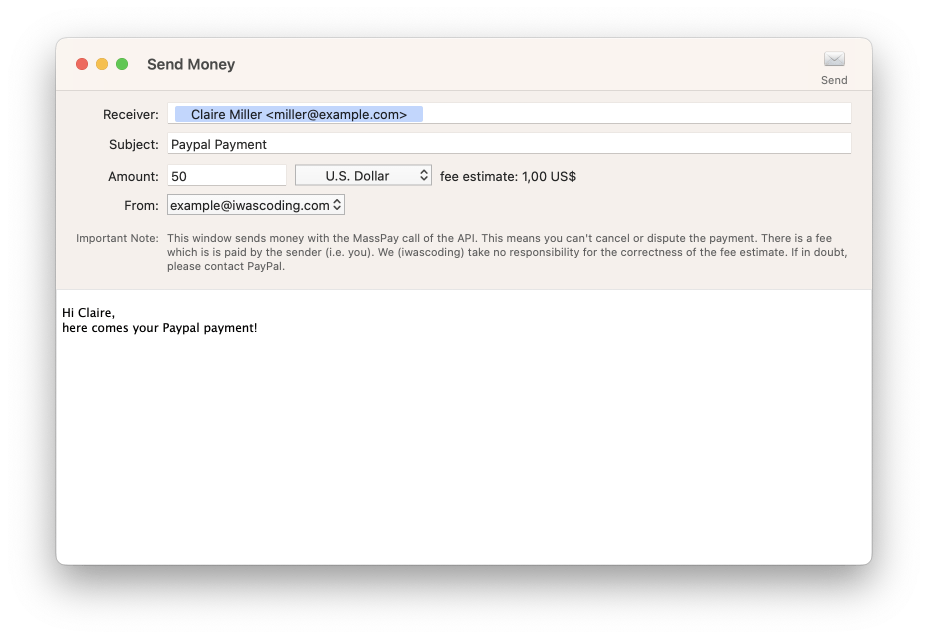 Looking for an easy way to add PayPal transaction data to your spreadsheet or database? Export CSV files that include all information shown in GaragePay's main window. Configure the CSV File Export to exactly those fields you need. Use comma, tab or semincolon as separators.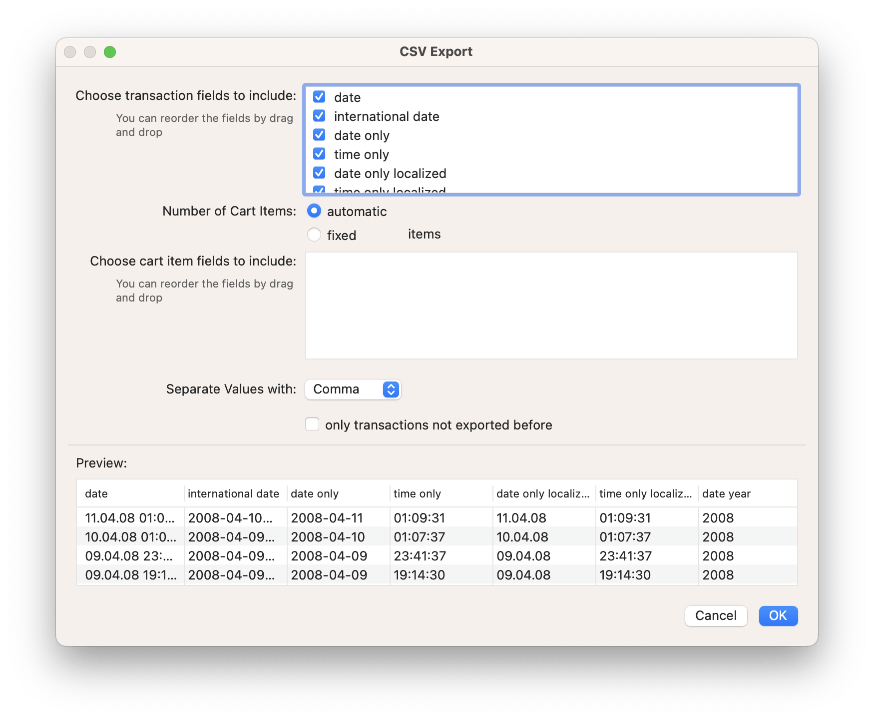 System Requirements:
10.12 and up
Pricing:
US$ 9.99 (Single User License)

PayPal Account Requirements:
GaragePay requires a PayPal Business account