GaragePay
PayPal at a Glance - on your Mac


Buy
License: $9.99

Download Now
Version 1.8
What's New
New in Version 1.8(2018-11-07):

fixes UI glitches in macOS 10.14 Mojave
fixes some wrong values in the CSV export
date values are properly imported from PayPal
you can now purchase GaragePay again
can now start with an example database (again)
for 10.12 and up
Manage your Paypal transactions
GaragePay is a Mac application designed to make dealing with PayPal a lot easier.
It lets you download, view, search, and archive all your PayPal transactions without having to log into the PayPal website. Since all information resides in GaragePay's own database the application can be used fully featured even without an internet connection. It downloads all transactions in all accounts while updating previously downloaded transactions.

GaragePay includes a couple of handy features. Through the filter mechanism eBay sellers can search for a transaction, a payer's name and address or even single words in transaction messages. With the application's Smart Folders you can keep track of payments from particular people or of transactions in a certain currency. If needed you can export CSV files that include all information shown in GaragePay's main window. Last but not least, you can use as many PayPal accounts as you like at the same time.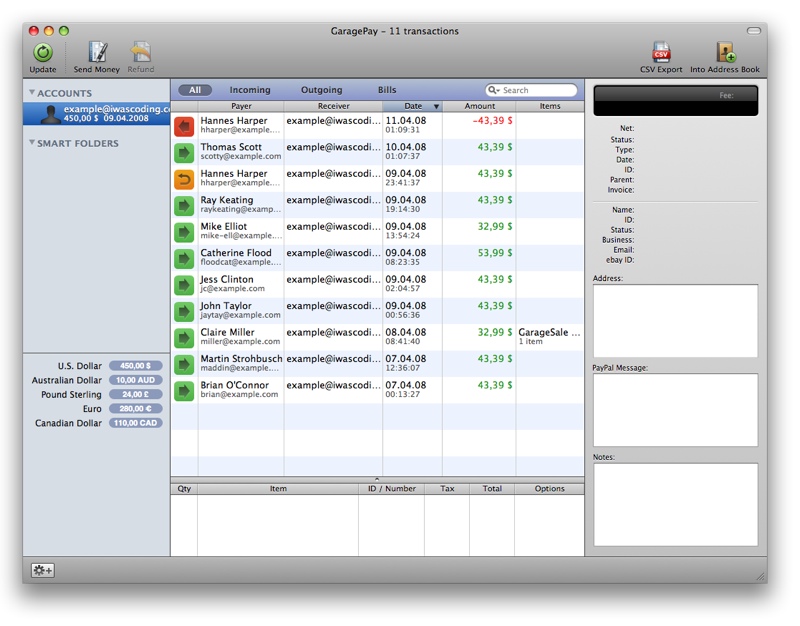 Refund Money
One of your customers is not happy? Well it can happen. Giving a refund has never been quicker so that you can stop being angry and continue concentrating on your business in no time.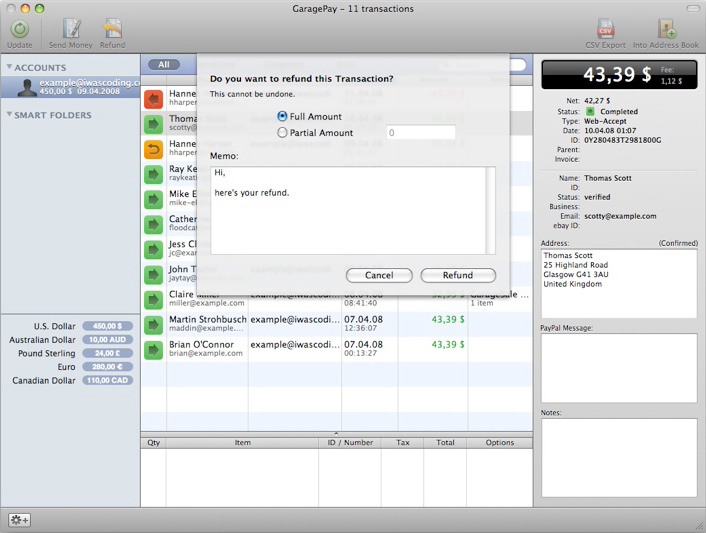 Powerful CSV Export
Looking for an easy way to add PayPal transaction data to your spreadsheet or database? With GaragePay you can export CSV files that include all information you need.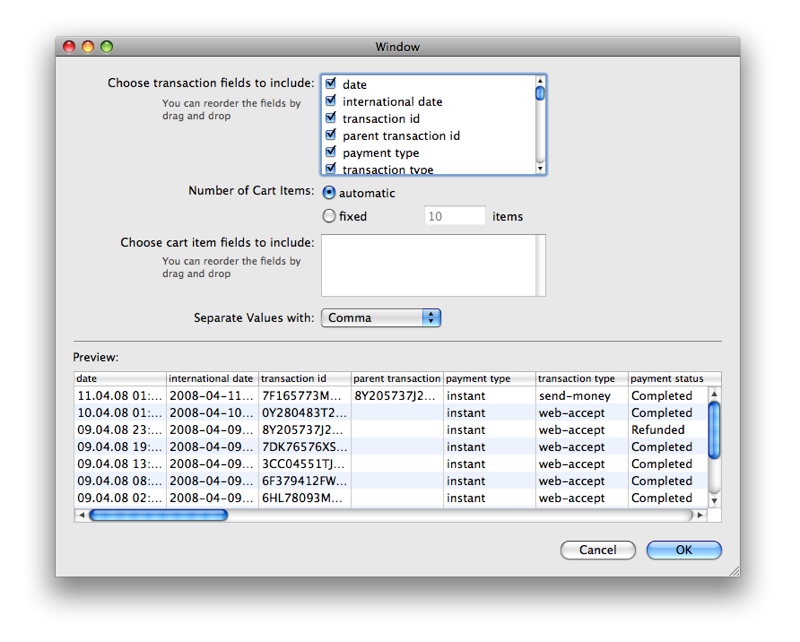 Send Money
With an email like interface GaragePay's way of sending money can be a real time-saver when sending money to a lot of persons.
Download
GaragePay and start with your Paypal account or with a sample database.
All that's required is a
PayPal Business or Premier account
- and a Mac.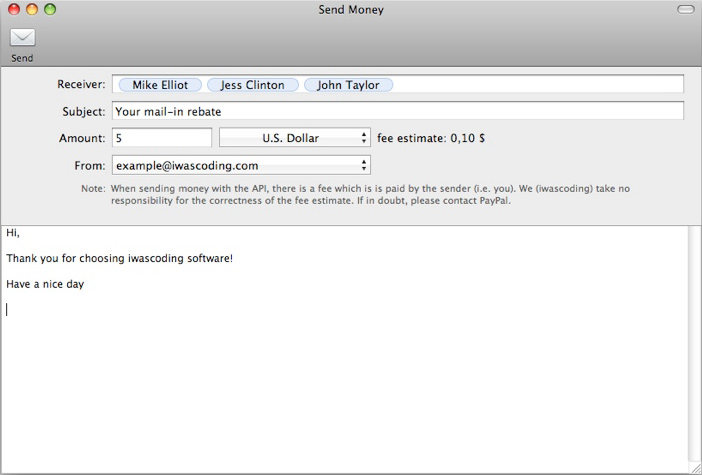 System Requirements:
10.12 and up
Pricing:
US$ 9.99 (Single User License)
PayPal Account Requirements:
GaragePay requires a PayPal Business or Premier account

Helpful Links:
User Forum
Lost your license?
Help
Follow us on Twitter