Smart, sophisticated, synchronized
In the last couple of months we have been busy working on a completely redesigned version of GarageBuy for iOS. It's a complete overhaul of the user interface and a major rewrite to support latest iOS features. The syncing is still compatible with the older versions of GarageBuy (for macOS).

GarageBuy is a free app primarily targeted at collectors and power-buyers on eBay. With GarageBuy you set up your eBay searches once. The app will keep track of your searches and synchronize them to all your other iOS devices.

Don't look at uninteresting listings twice: GarageBuy lets you stay on top of your eBay searches by remembering which items you already viewed. It also synchronizes your viewed items and favorites between your iOS devices through iCloud. Thus, you can focus on new items only, no matter if you are on your iPad or iPhone.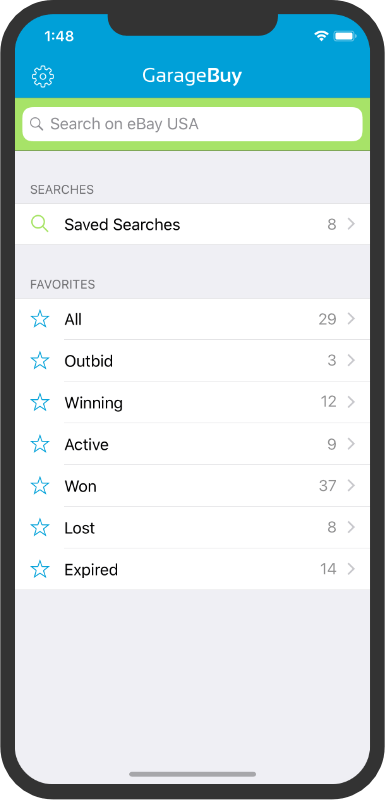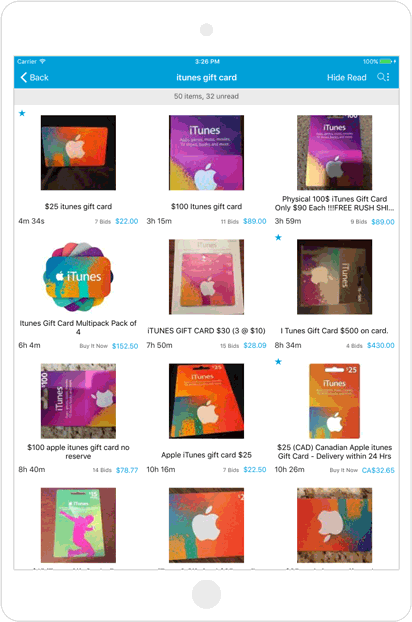 Main Features:
Setup sophisticated searches: GarageBuy saves them for you automatically.

Smart eBay browsing: GarageBuy remembers which items you already looked at and can hide them. The smart auto-read feature marks listings as read while you scroll.

iCloud support: Synchronize your searches and viewed items through iCloud between iPhone and iPad version.

Place bids or purchase items: No need to hassle with the eBay website.

Get notified: Thanks to GarageBuy's push notifications feature you'll get notified when a listing ends or if you've been outbid.

Multi-talent: GarageBuy is multi-account ready and supports multiple eBay sites, like eBay US, Canada, Germany and the UK.

One for all: This app is designed for both iPhone and iPad.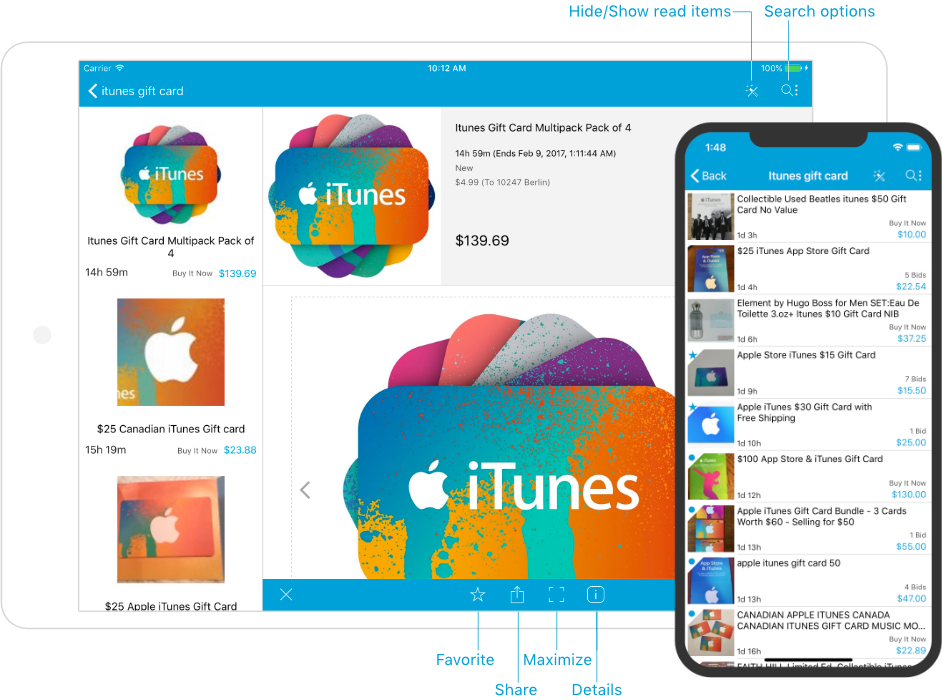 System Requirements:
iPhone or iPad with iOS 9.0 and up
Supported Marketplaces:
eBay (20 countries)
eBay USA
eBay Motors (USA)
eBay Germany
eBay UK
eBay Australia
eBay Italy
eBay France
eBay Austria
eBay Canada
eBay Switzerland
eBay Ireland
eBay Spain
eBay Netherlands
eBay Belgium (FR)
eBay Belgium (NL)
eBay Singapore
eBay Philippines
eBay India
eBay Hong Kong
eBay Poland
Free to use
GarageBuy is freeware!
Certified eBay-Client
GarageBuy uses eBay's offficial API.