GarageBuy
Search, track and bid on eBay items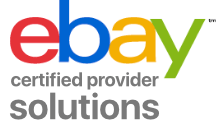 Download Now
Version 3.2
What's New
New in Version 3.2(2014-11-04):

fixed compatibility issue with OS X Yosemite
for 10.9 and up
License Options
Currency depends on your location. Additional tax (VAT) may apply depending on buyer's location.

System Requirements:
10.9 and up
Supported Marketplaces:
eBay (20 countries)
eBay USA
eBay Motors (USA)
eBay Germany
eBay UK
eBay Australia
eBay Italy
eBay France
eBay Austria
eBay Canada
eBay Switzerland
eBay Ireland
eBay Spain
eBay Netherlands
eBay Belgium (FR)
eBay Belgium (NL)
eBay Singapore
eBay Philippines
eBay India
eBay Hong Kong
eBay Poland

GarageBuy is Freeware!
Download and use it at no cost.

Helpful Links:
User Forum
Help
GarageBuy for iOS
Follow us on Twitter