GarageSale on your iPhone & iPad
GarageSale Touch offers all the features you need to get your stuff onto eBay while you are on the road with your iPhone or iPad. Create and start awesome listings and keep track of them - wherever you are.
Prepared listings can be sent to GarageSale for Mac for later refinement or upload.
GarageSale Touch is built on the experience we gained building our popular eBay client
GarageSale for Mac
.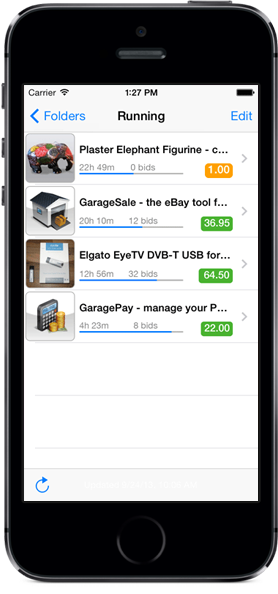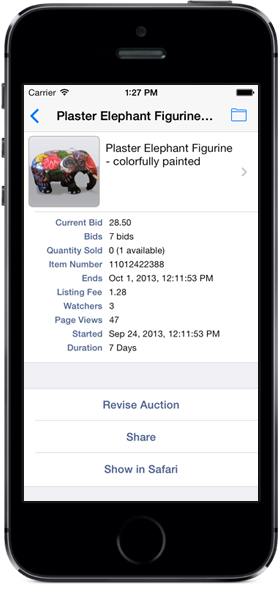 Features you dream about:
Built-in Free Image Hosting:
Don't pay image hosting fees to eBay by using GarageSale's free image hosting server.
Great Listing Designs included:
Beef up your listings with one of GarageSale's legendary auction designs for free.
Tracking:
Keep track of all your listings and get detailed information of their status.
Sharing with GarageSale:
Start your listings directly from your iPhone or iPad or import them into
GarageSale for Mac
to refine them further.
International Support:
Supports 20 different eBay sites including eBay USA, eBay Motors USA, eBay Canada, eBay UK and eBay Germany.
One for all:
This app is designed for both iPhone and iPad.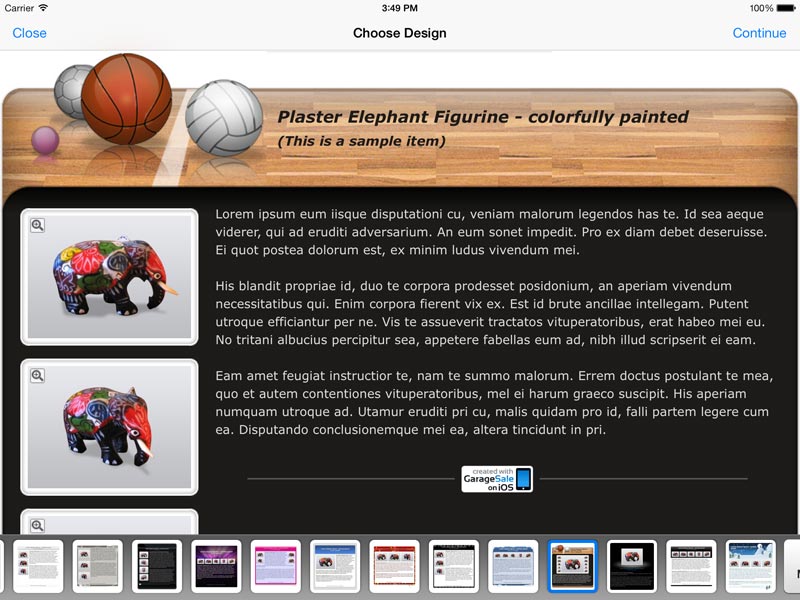 System Requirements:
iPhone or iPad with iOS 7.0 and up
Pricing:
$ 7.99
Currency depends on your location
eBay Account Requirements:
Due to eBay policies your account must be older than 90 days and have at least 10 feedback points as a seller.
Supported Marketplaces:
eBay (20 countries)
eBay USA
eBay Motors (USA)
eBay Germany
eBay UK
eBay Australia
eBay Italy
eBay France
eBay Austria
eBay Canada
eBay Switzerland
eBay Ireland
eBay Spain
eBay Netherlands
eBay Belgium (FR)
eBay Belgium (NL)
eBay Singapore
eBay Philippines
eBay India
eBay Hong Kong
eBay Poland

Helpful Links:
GarageSale for Mac
User Forum
Help
Follow us on Twitter