GarageSale
Touch
Your mobile eBay app for iOS

GarageSale for iPhone and iPad offers all the features you need to get your stuff onto eBay. Create and list awesome listings and keep track of them - wherever you are.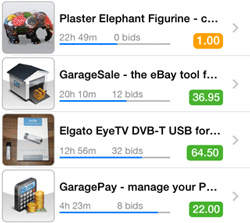 Store up to 20 images per listing free of charge on our servers and say 'Goodbye' to eBay's image hosting fees. Activate GarageSale's Image Server option in the preferences.
The quality and number of your auctions pictures is crucial for the success of your auction. With GarageSale you can store up to 5 auction images for regular auctions on our servers without paying image hosting fees to eBay. (So far store items and 'Good till canceled' auctions are not supported.) Of course you can also use eBay's Picture Service (EPS) for image hosting.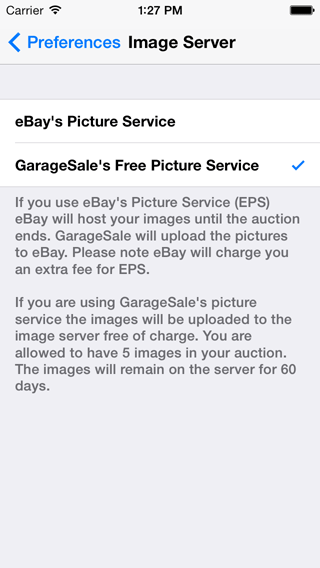 Beef up your auctions with one of GarageSale's legendary auction designs for free. GarageSale for iPhone and iPad includes 12 free auction designs. You can preview your auction before uploading it to eBay.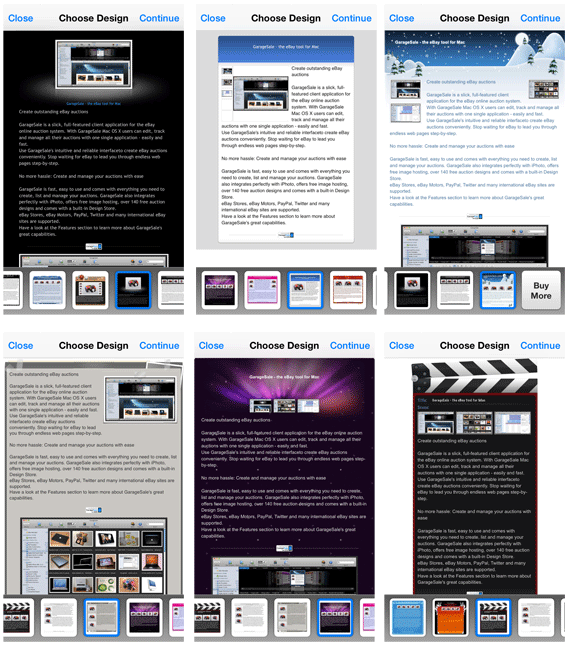 GarageSale offers an integrated design store that lets you buy additional auction designs from within the application. To open the design store just click "Buy More" in the preview section. There is no limit on how often you can use a purchased design. Once you purchased a design, you can use it as often as you want to.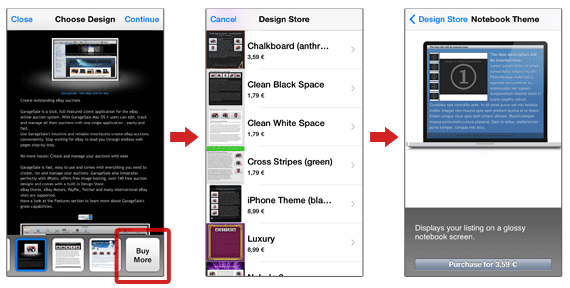 Import auctions created on your iPhone into GarageSale 6 for Mac using Bonjour Sharing. This also allows you to repare auctions on the go and save them for later refinement or upload.
For more instructions how to use this feature have a look at the
FAQ-section > 'How does the sharing feature work?'.
Please note that the sharing feature is not compatible with the new GarageSale 7 for Mac, only with the older version GarageSale 6.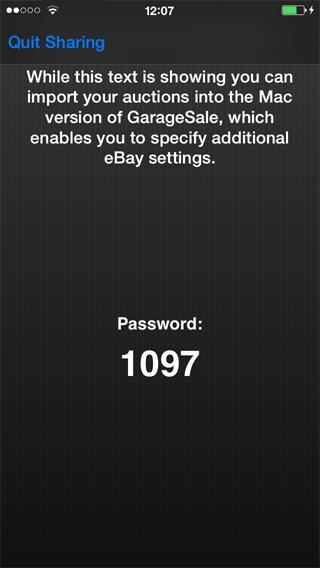 System Requirements:
iPhone or iPad with iOS 7.0 and up
Pricing:
$ 7.99
Currency depends on your location
eBay Account Requirements:
Due to eBay policies your account must be older than 90 days and have at least 10 feedback points as a seller.
Supported Marketplaces:
eBay (20 countries)
eBay USA
eBay Motors (USA)
eBay Germany
eBay UK
eBay Australia
eBay Italy
eBay France
eBay Austria
eBay Canada
eBay Switzerland
eBay Ireland
eBay Spain
eBay Netherlands
eBay Belgium (FR)
eBay Belgium (NL)
eBay Singapore
eBay Philippines
eBay India
eBay Hong Kong
eBay Poland