GarageSale
Make your business on eBay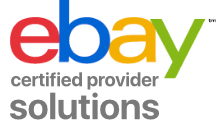 Buy
License: 39.99
Upgrade: 19.99

Download Now
Version 7.0.13
What's New
New in Version 7.0.13(2018-02-12):

no longer embeds low-resolution images hosted on eBay into your listing descriptions
when receiving errors when listing items on eBay, errors received during verification phase a no longer shown
image context menu in inventory section now shows image size
improved shipping settings import when importing listings with "Import from My eBay" command
improved retry strategy when uploading to EPS fails
added context menu item in HTML editor mode to turn off auto-complete for tags
you can drag item from the "Import from eBay" panel to the listing ID field in the live inspector to link listings in GarageSale with listings on eBay
fixed crash when processing orders originating the Canada FR site (which GS doesn't support yet)
removed "create clickable link" checkbox from Create Link panel
duration and handling time settings can be applied via 'Copy/Paste listing components' command
for 10.10 and up
Listing Counter

This is the number of all currently running eBay listings, created with GarageSale. This makes it the most popular eBay tool for Mac!
Get Your Free Upgrade
The upgrade from a previous version of GarageSale to GarageSale 7 is free for users who purchased the license on or after August 1st, 2015.
These GarageSale users can request a free update license using the request form.