GarageSale
Make your business on eBay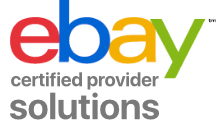 Buy
License: 39.99
Upgrade: 19.99

Download Now
Version 7.0.10
What's New
New in Version 7.0.10(2017-12-07):

added a 'Show Listing' context menu command to the errors and warnings view when starting or verifying listings
when warnings are received from eBay, 'Suggestions received' is shown in the error view instead of 'No problems' found
the 'Add URL Image' command will now warn if the added images does not exist or does not use HTTPS
before starting a listing on eBay, GarageSale will check if all url-based images are using HTTPs
when a design adds a link to your eBay store in your listing, that link is now an HTTPS link
the 'Repair Image Links' command now converts HTTP URL images to HTTPS, too
'Live' mode prevents spam ads on eBay's View Item page from opening external browsers
fixed a problem setting the zip code for calculated shipping via AppleScript
added an example AppleScript to change the BuyItNow price of the selected listings by a certain percentage
fixed an issue with the 'Cross Stripes' design that led to a display issue in Preview mode
hopefully fixed a problem on macOS 10.13 where an entered license code was not saved
URL-images imported using the 'Import from My eBay' command are now prefixed with HTTPS if they are stored on the eBay Picture Service (EPS)
reduced memory footprint when using the 'Repair Image Links' on a large number of listings
adds a workaround for an macOS 10.12.x bug, where no image thumbnail was visible we re-ordering images in Editor mode
various improvements to the 'Add Image URL' panel
crash fixes
for 10.10 and up
Listing Counter

This is the number of all currently running eBay listings, created with GarageSale. This makes it the most popular eBay tool for Mac!
Get Your Free Upgrade
The upgrade from a previous version of GarageSale to GarageSale 7 is free for users who purchased the license on or after August 1st, 2015.
These GarageSale users can request a free update license using the request form.