GarageSale
Make your business on eBay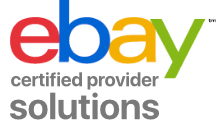 Buy
License: 39.99
Upgrade: 19.99

Download Now
Version 7.0.3
What's New
New in Version 7.0.3(2016-08-04):

buyer adresses can be added to your address book in the Orders section
performance improvements in Scheduler window
stopping a running eBay listing from within GarageSale will disable the automatic restart option
the 'Move Originals' option in the 'Launch Control' window can now move listings to the Trash folder
fixed a bug the prevented multiple listings from being imported to file
fixed an issue that would prevent listing from being started when automatic restart options was already enabled
Spotlight listing design: Optimized "1st Image On Top" layout for smaller screens, e.g. iPad
the category sorting preference in now reflected in more designs
various crash fixes
for 10.10 and up
Get Your Free Upgrade
The upgrade from a previous version of GarageSale to GarageSale 7 is free for users who purchased the license on or after August 1st, 2015.
These GarageSale users can request a free update license using the request form.